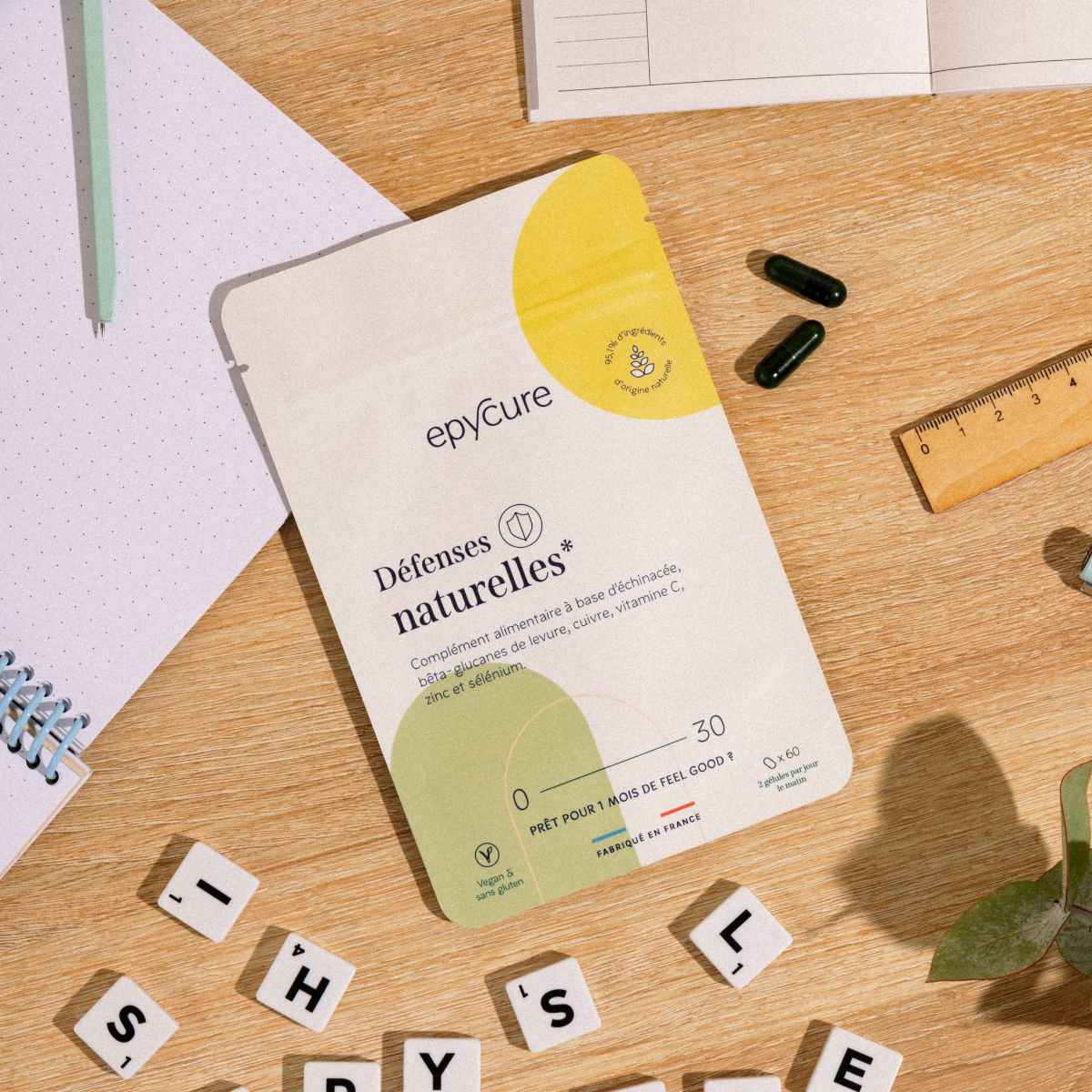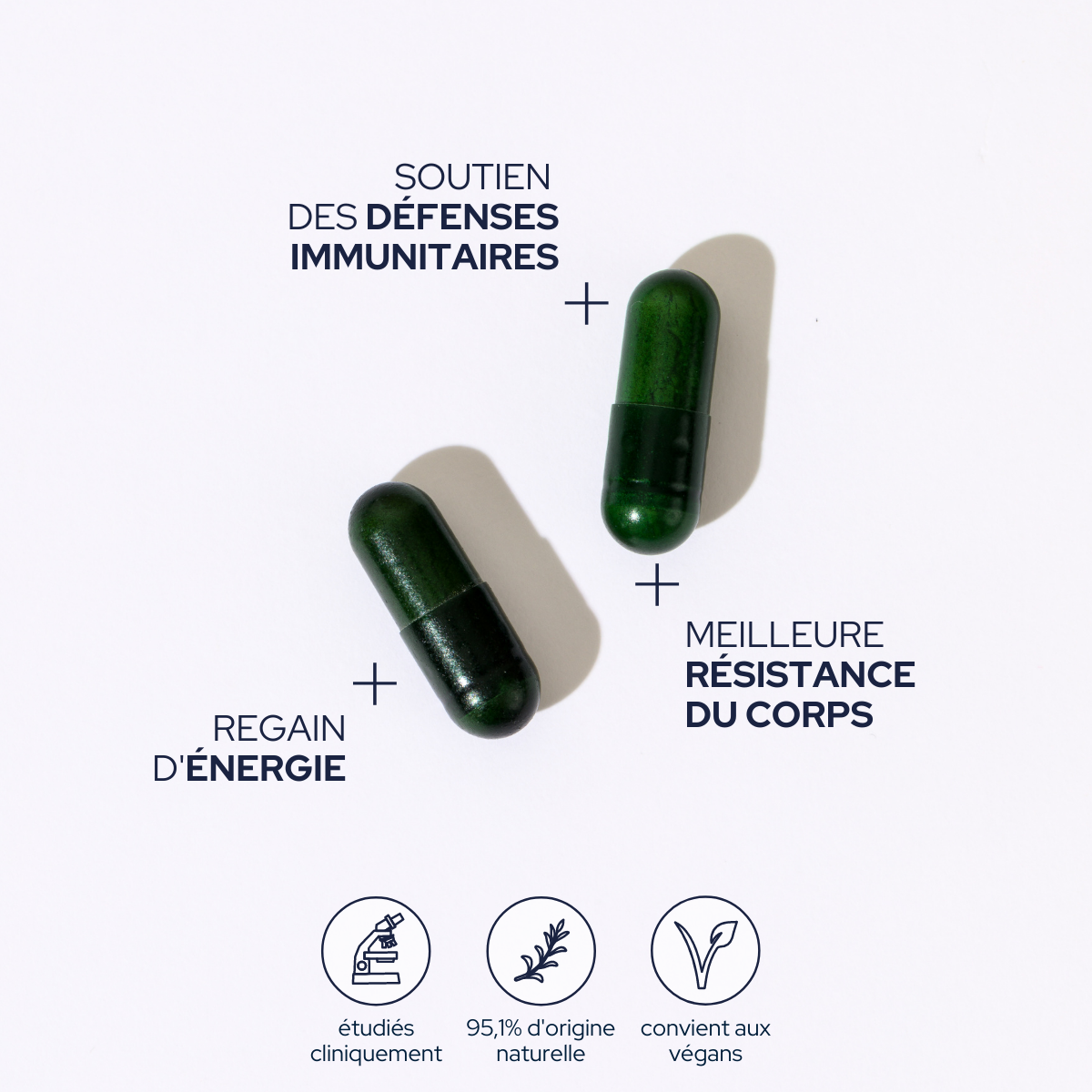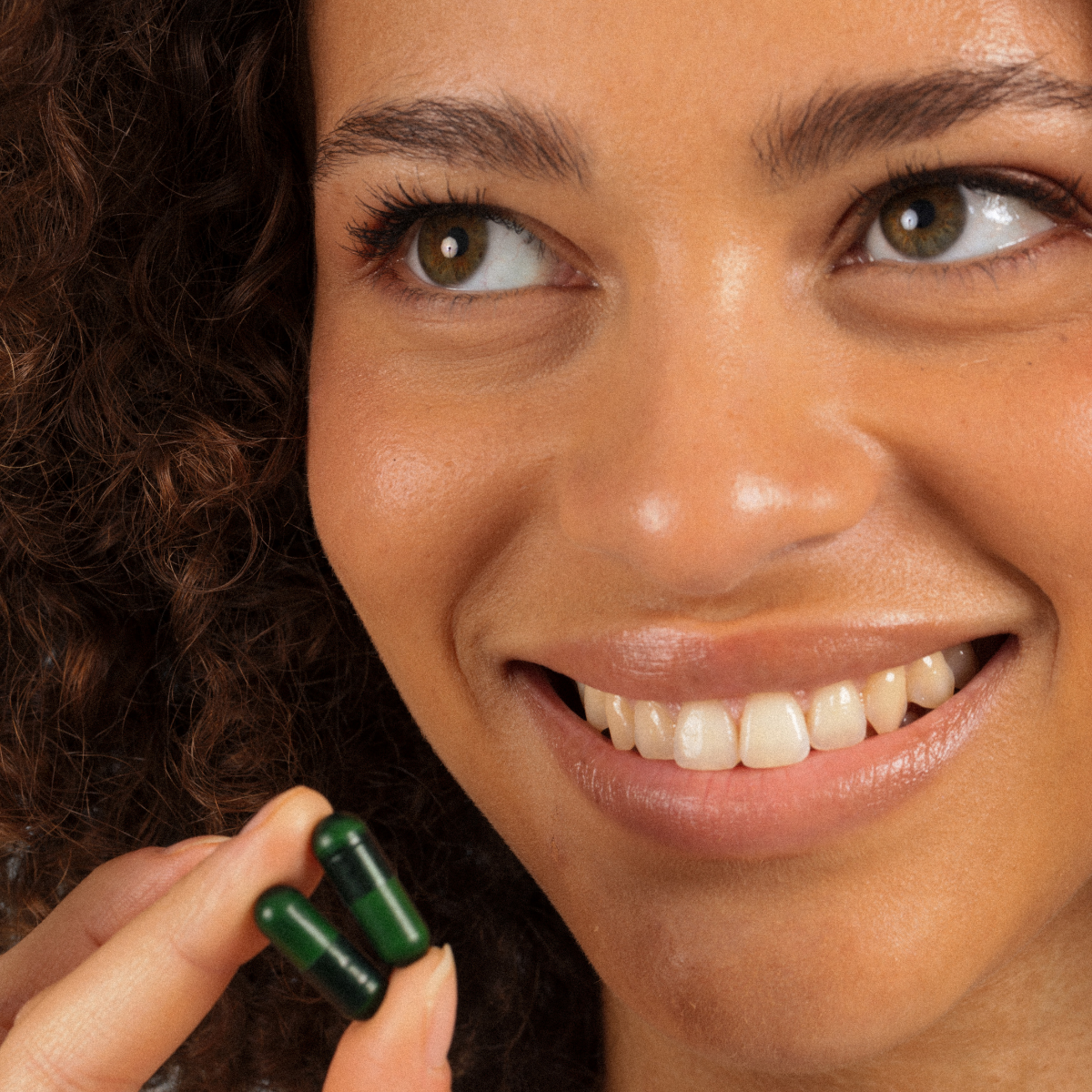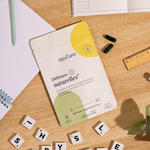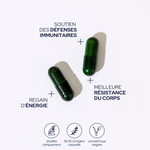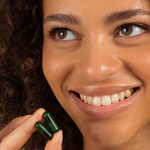 Natural defenses cure
40,50€ 81,00€
Reinforced immunity & better body resistance find out more
Anti-waste offer!
DDM*: 08/31/2024

What does this mean ?
The effectiveness of the active ingredients is guaranteed until the minimum durability date* (DDM) indicated on the packaging. Once exceeded, the treatment may eventually lose its effectiveness but it is not dangerous to consume.

DELIVERED EVERY MONTH
-%
Without engagement
Cancel in one click
Delivered to your home automatically
95,1% d'origine naturelle
60 gélules véganes
Faciles à avaler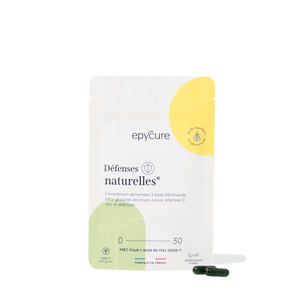 Natural defenses cure
Expertise
Nos références scientifiques
• Biotec BetaGlucans, "proof-of-concept", double blind, parallel group study comparing the immune modulating effect of M-Gard with that of placebo (cellulose).
• Percival, Susan S. « Use of Echinacea in Medicine ». Biochemical Pharmacology, vol. 60, no 2, juillet 2000, p. 155‑
• Kumar K.M., Ramaiah S. Pharmacological importance of echnicanea purpurea. International Journal of Pharma and Bio Sciences. 2011. 2(4). 12p.
• The role of zinc in antiviral immunity. Scott A. Read et al, American Society of Nutrition 2019
• Dietary selenium in adjuvant therapy of viral and bacterial infections. Steinbrenner H et al, Advanced Nutrition 2015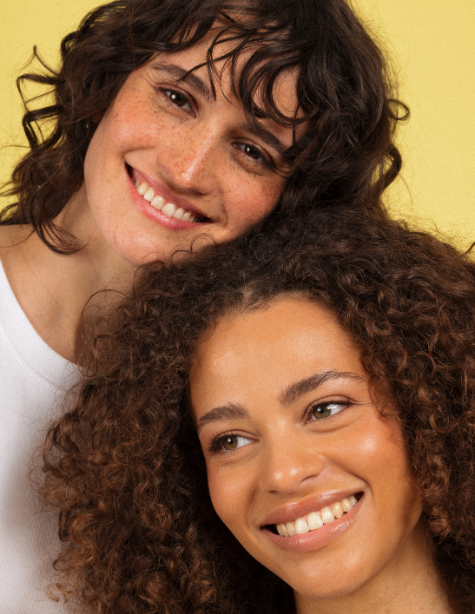 /5
There are no reviews for this item. If you have already purchased it, do not hesitate to leave us a review.
The reviews above are mainly about the product. For more feedback on the Epycure customer experience, go here .
Your frequently asked questions
Est-ce que le produit présente des contre-indications ou une précaution d'emploi particulière ?
Oui, il est déconseillé aux enfants de moins de 12 ans (quantité en vitamine A est trop importante). Pour une utilisation chez les femmes enceintes ou désireuses de l'être (pour éviter un surdosage en vitamine A) ou ménopausées (risque plus élevé d'ostéoporose en présence de vitamine A), il est conseillé de demander un avis médical.
À quel moment de la journée je dois prendre les gélules ?
Est-ce que je peux prendre plus de deux gélules par jour ?
Quelle est l'origine des ingrédients ?