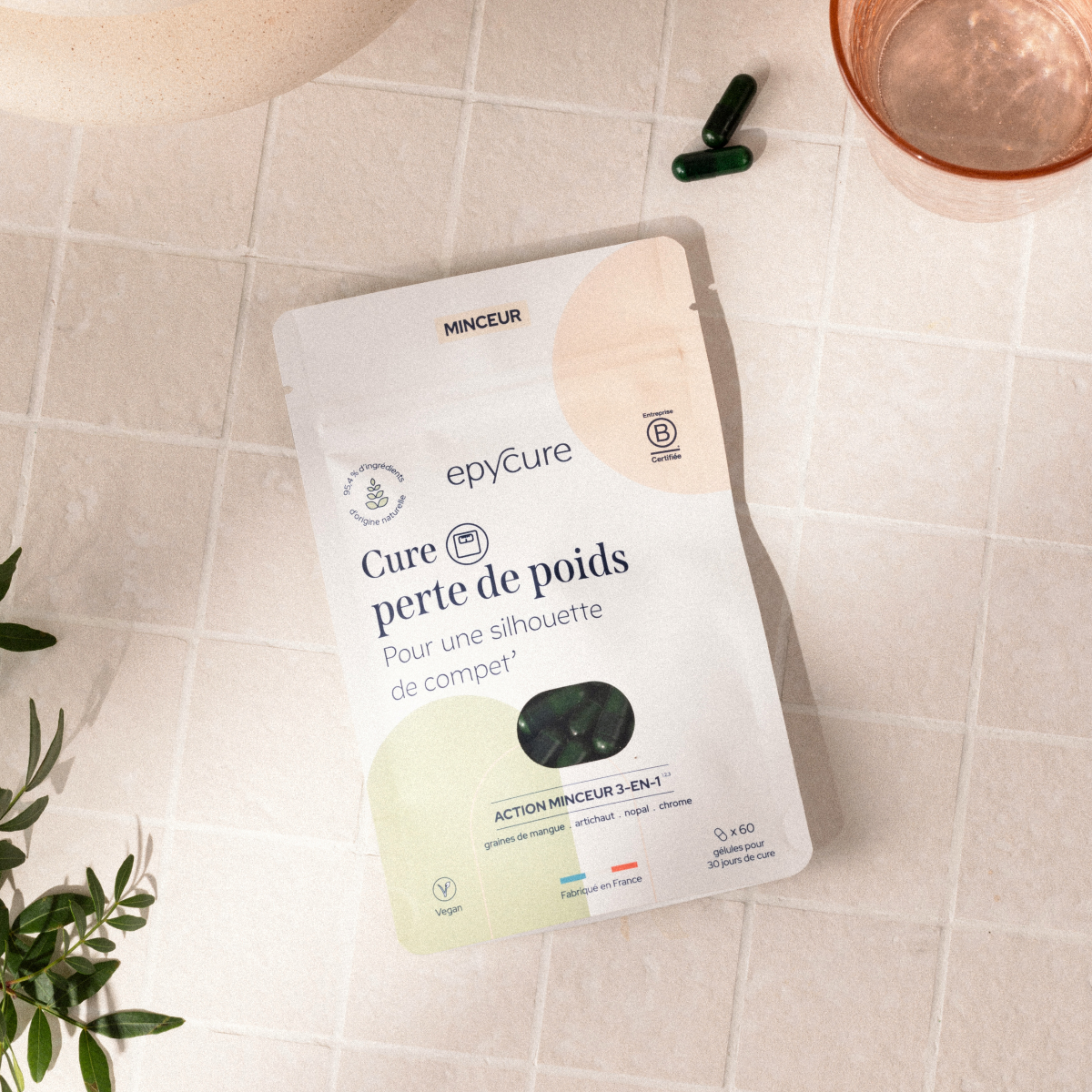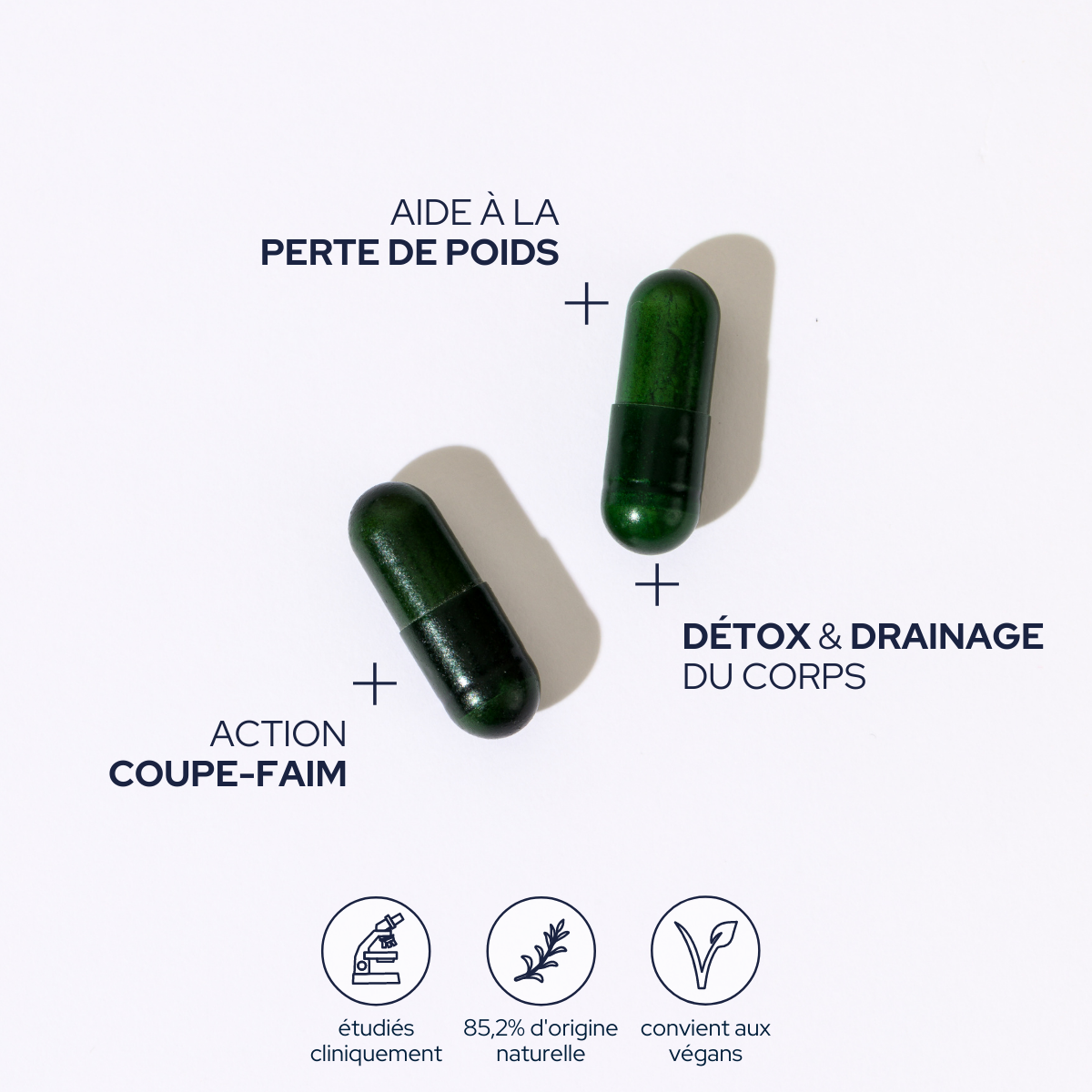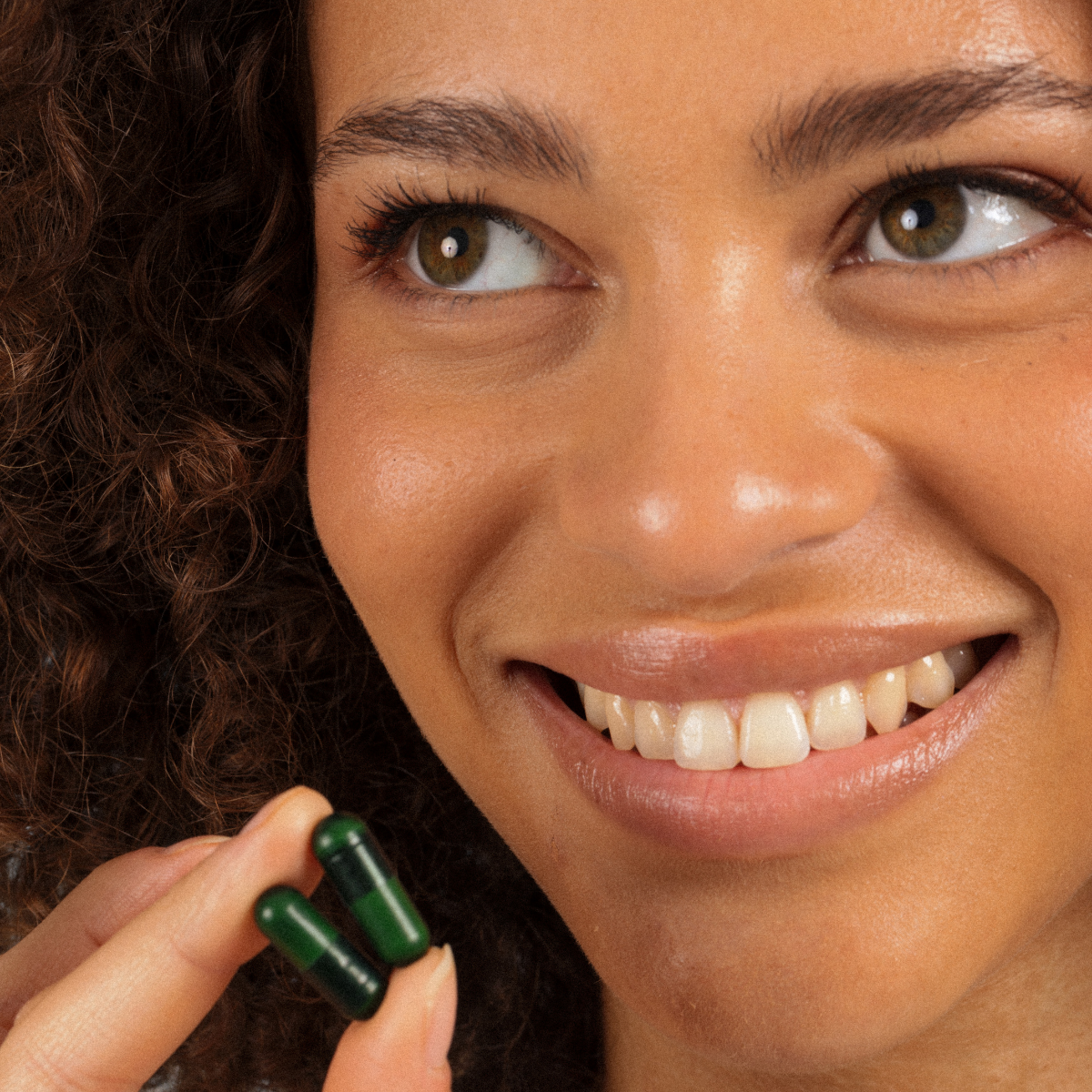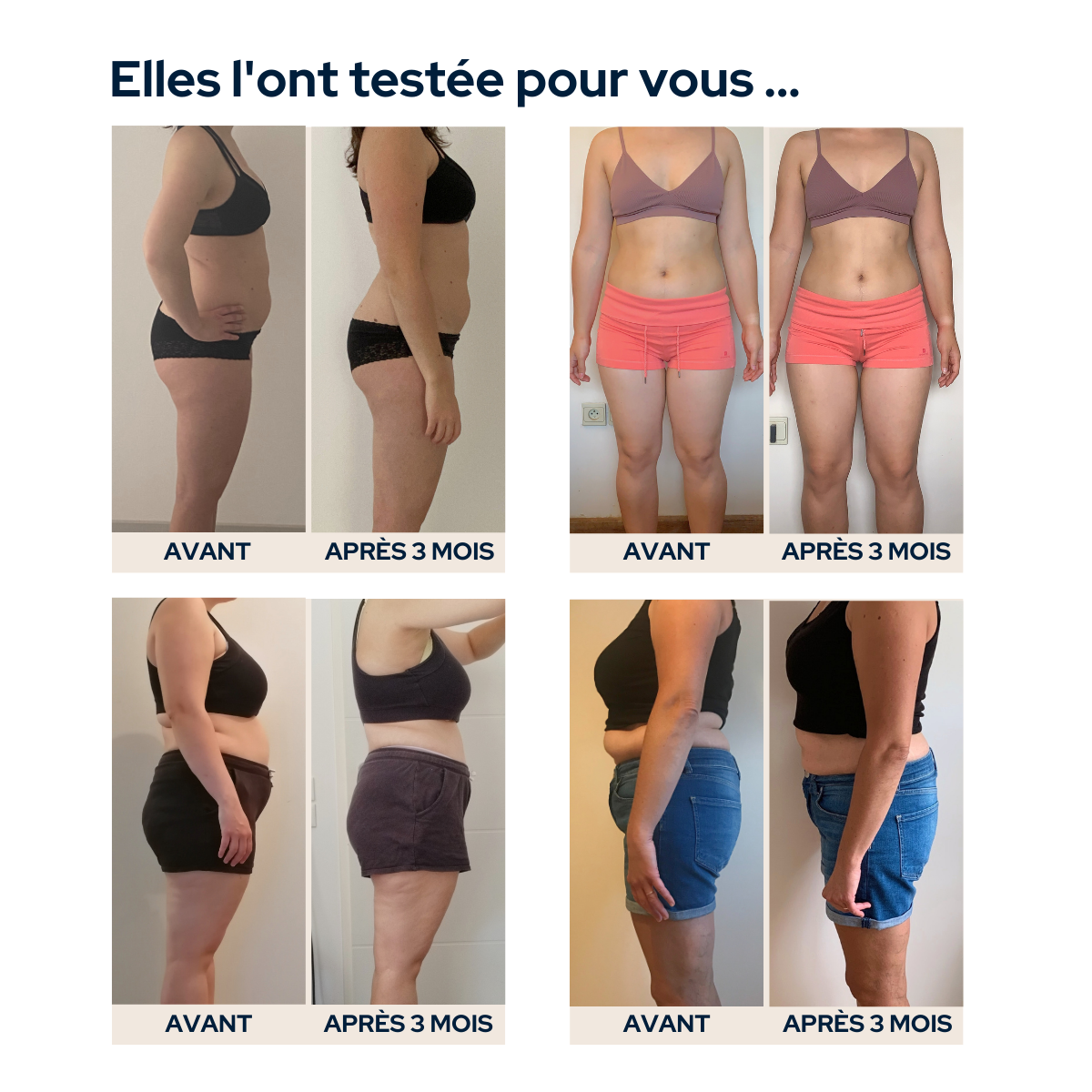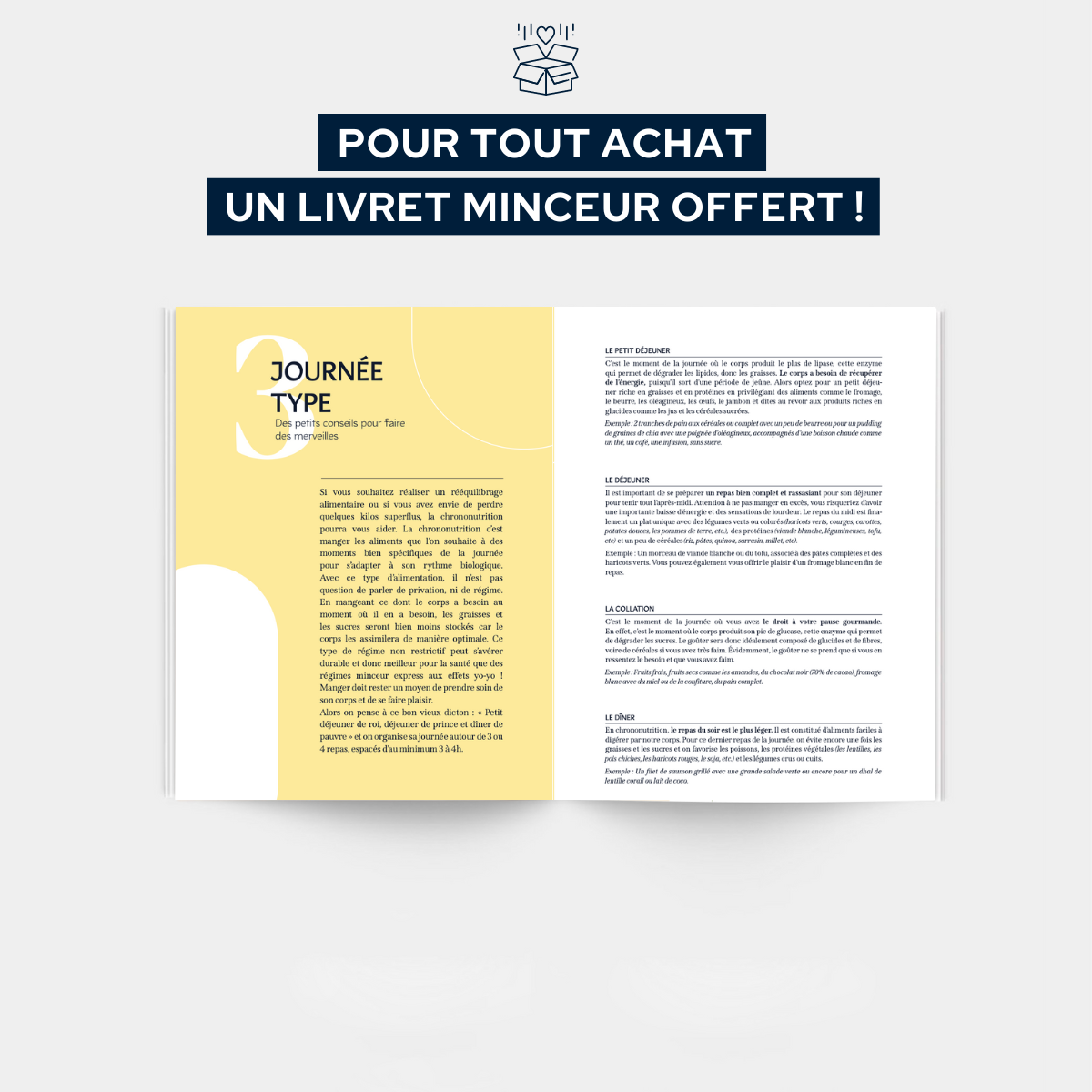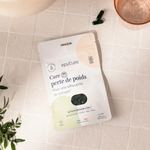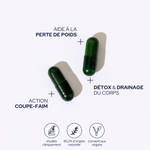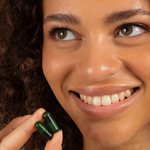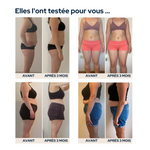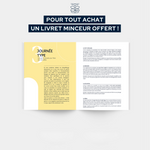 Weight loss cure - 3 months
64,80€ 81,00€
3-in-1 slimming action for lasting weight loss find out more
We advise to follow the treatment for at least 3 months , time for your body to detoxify, stimulate its energy expenditure and reduce cravings for effective and lasting weight loss.
Save 20% (instead of 10%) by opting for the 3 month routine.
DELIVERED EVERY MONTH
-%
Without engagement
Cancel in one click
Delivered to your home automatically
85,2% d'origine naturelle
60 gélules véganes
Faciles à avaler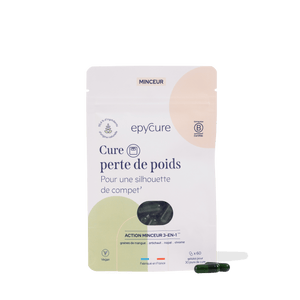 Weight loss cure - 3 months
Expertise
Nos références scientifiques
• Kirchhoff, R., et al. « Increase in Choleresis by Means of Artichoke Extract ». Phytomedicine: International Journal of Phytotherapy and Phytopharmacology, vol. 1, no 2, septembre 1994, p. 107‑15
• Roussel, A. M. « Chrome et syndrome métabolique: Chromium and the metabolic syndrome ». Médecine des Maladies Métaboliques, vol. 3, no 5, novembre 2009, p. 483‑85.
• Frati-Munari, A. C., et al. « Effects of Nopal (Opuntia Sp.) on Serum Lipids, Glycemia and Body Weight ». Archivos De Investigacion Medica, vol. 14, no 2, juin 1983, p. 117‑25.
• Miczke, A., et al. « Effects of Spirulina Consumption on Body Weight, Blood Pressure, and Endothelial Function in Overweight Hypertensive Caucasians: A Double-Blind, Placebo-Controlled, Randomized Trial ». European Review for Medical and Pharmacological Sciences, vol. 20, no 1, 2016, p. 150‑56.
• Egras, Amy M., et al. « An Evidence-Based Review of Fat Modifying Supplemental Weight Loss Products ». Journal of Obesity, vol. 2011, 2011, p. 1‑7.
• Ngondi, Judith L., et al. « The Effect of Irvingia Gabonensis Seeds on Body Weight and Blood Lipids of Obese Subjects in Cameroon ». Lipids in Health and Disease, vol. 4, no 1, décembre 2005, p. 12.
TESTED AND APPROVED
24 personnes ont testé la cure pendant 3 mois 
81%
ont l'impression d'avoir mieux éliminé / drainé
84%
se sentent moins ballonnés
82%
remarquent avoir moins de fringales quotidiennes
79%
observent une perte de poids (jusqu'à -7kg)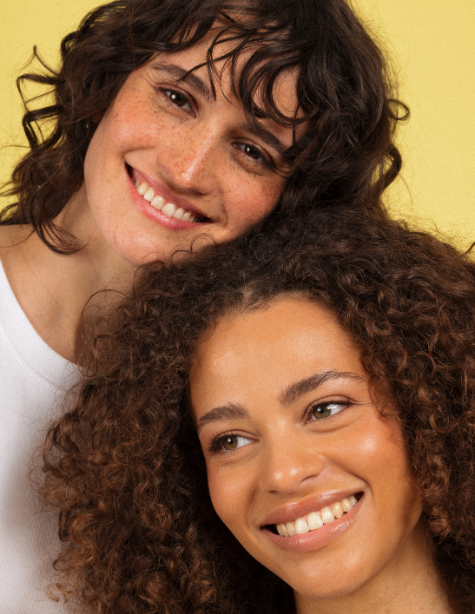 /5
There are no reviews for this item. If you have already purchased it, do not hesitate to leave us a review.
The reviews above are mainly about the product. For more feedback on the Epycure customer experience, go here .
Your frequently asked questions
Est-ce que le produit présente des contre-indications ou une précaution d'emploi particulière ?
Oui, il existe une contre-indication chez les enfants de moins de 12 ans : la quantité en vitamine A est trop importante pour eux. Quelques précautions d'emploi sont également à prendre chez les femmes enceintes ou désireures de l'être qui doivent éviter un surdosage en vitamine A pour la bonne croissance de leur bébé. Par ailleurs, les femmes ménopausées qui ont déjà un risque plus élevé d'ostéoporose doivent également éviter de consommer une quantité trop importante en vitamine A. C'est pour cette raison que nous conseillons à ces femmes de demander conseil à leur médecin.
A quel moment de la journée je dois prendre les gélules ?
Est-ce que l'extrait de mangue est réellement efficace et sans danger ?
Est-ce que la mangue n'apporte pas de sucre ?
Est-ce que je peux prendre plus de deux gélules par jour ?
Quelle est l'origine des ingrédients ?