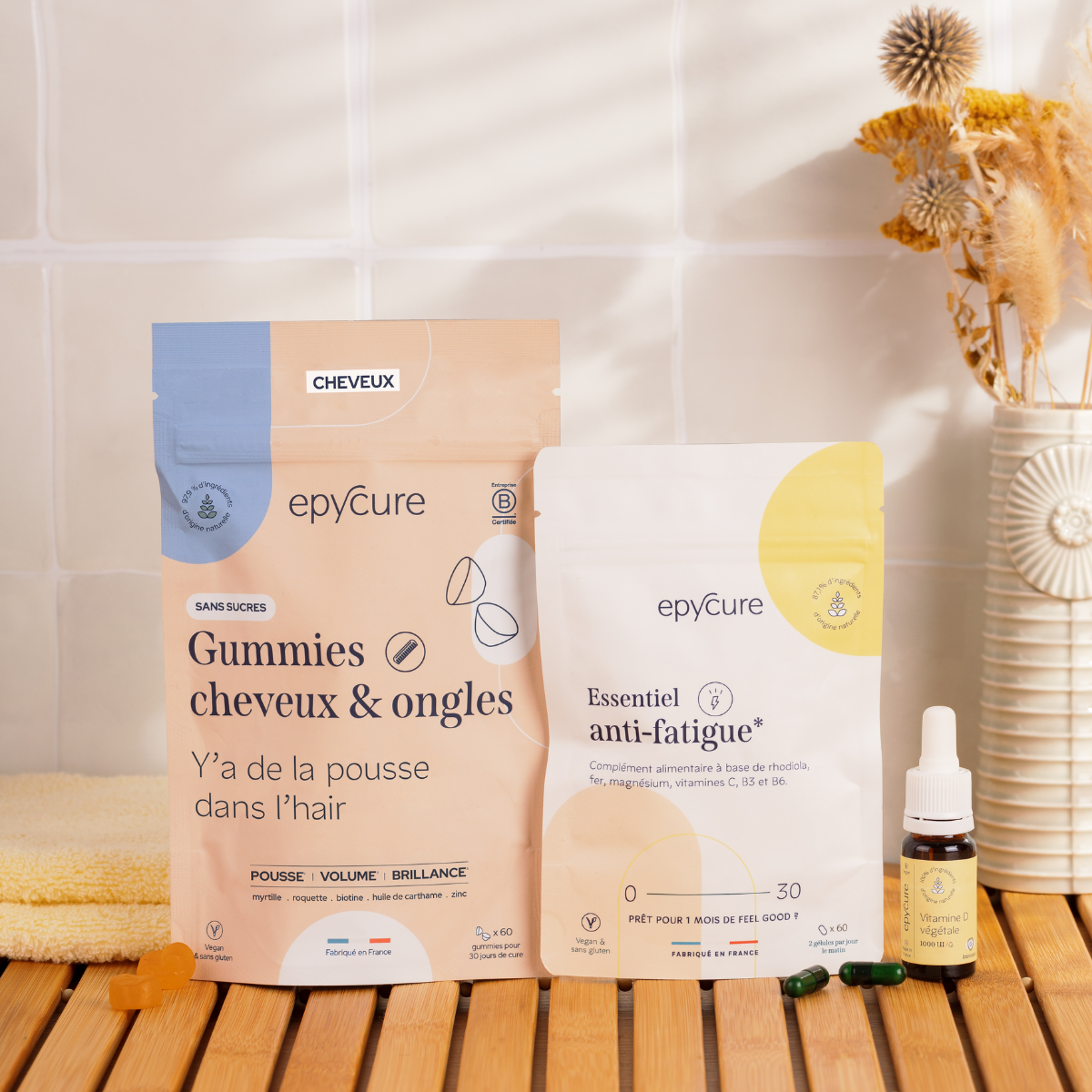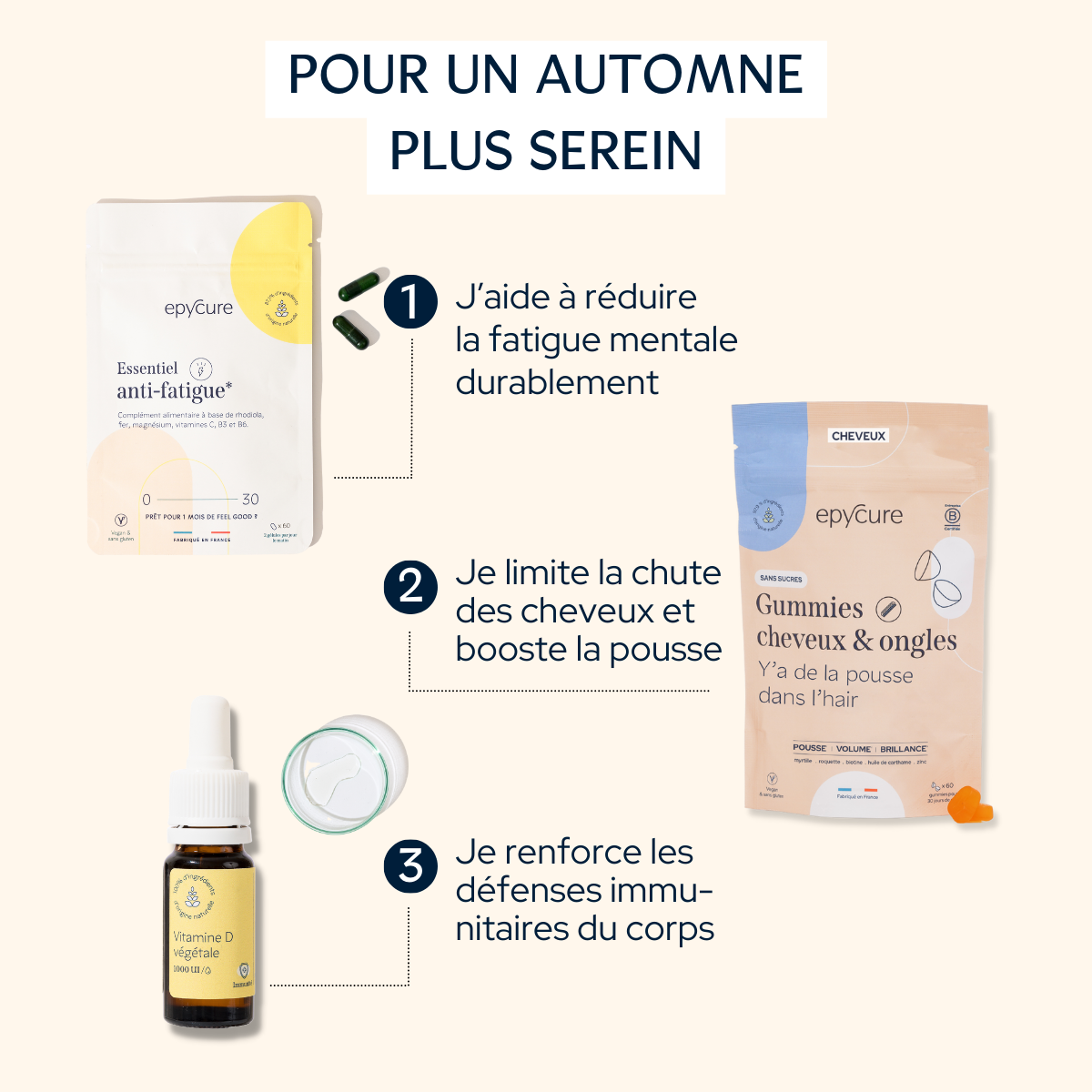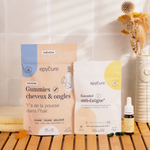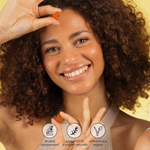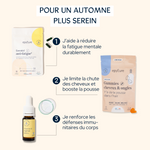 Autumn Pack
59,50€ 70,00€
DELIVERED EVERY MONTH
-20%
Without engagement
Cancel in one click
Delivered to your home automatically
Jusqu'à 100% d'origine naturelle
Routine végane
Goût orange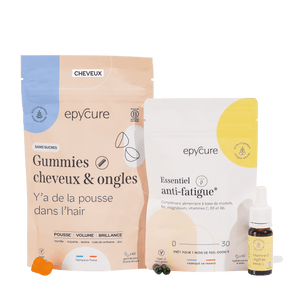 Autumn Pack
Expertise
Nos références scientifiques
Gummies cheveux & ongles
• Rawalpally, Thimma R. « Pantothenic Acid ». Kirk-Othmer Encyclopedia of Chemical Technology, édité par John Wiley & Sons, Inc., John Wiley & Sons, Inc., 2000
• Woolley, D. W. « Relationship of Pantothenic Acid and Inositol to Alopecia in Mice ». Proceedings of the Society for Experimental Biology and Medicine, vol. 46, no 4, avril 1941, p. 565‑69
• Trüeb, Ralph M. « Diffuse Hair Loss ». Hair Growth and Disorders, édité par David A. Whitting et al., Springer, 2008, p. 259‑
• Patel P. et al. A review of the use of biotin for hair loss. Skin Appendage Disord. 2017 Aug;3(3):166-169

Cure anti-fatigue
• Deloy L. Compléments et produits alimentaires chez le sportif : consommation, risques et importance du conseil officinal. Université de Lorraine. 2018. 98 p.
• Qureshi, Ahmed, et al. « A Systematic Review on the Herbal Extract Tribulus terrestris and the Roots of its Putative Aphrodisiac and Performance Enhancing Effect ». Journal of Dietary Supplements, vol. 11, no 1, mars 2014, p. 64‑79.
• Bojanic V. et al. Hydrosoluble vitamins and sport. Acta Medica Medianae 2011, Vol.50(2).
• Clement, D. B., et L. L. Sawchuk. « Iron Status and Sports Performance ». Sports Medicine, vol. 1, no 1, janvier 1984, p. 65‑74.

Vitamine D3 végétale
• Lansdowne, Allen T. G., et S. C. Provost. « Vitamin D3 Enhances Mood in Healthy Subjects during Winter ». Psychopharmacology, vol. 135, no 4, février 1998, p. 319‑
• Kwatra B. A review on potential properties and therapeutic applications of vitamin D. International Journal of Science Research (2019)
• Zhang, Ran, et Declan P. Naughton. « Vitamin D in health and disease: Current perspectives ». Nutrition Journal, vol. 9, no 1, décembre 2010, p. 65.
• Basit, S. « Vitamin D in Health and Disease: A Literature Review ». British Journal of Biomedical Science, vol. 70, no 4, 2013, p. 161‑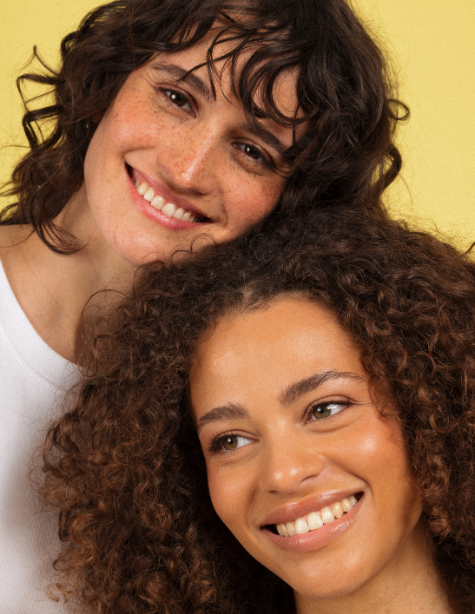 /5
There are no reviews for this item. If you have already purchased it, do not hesitate to leave us a review.
The reviews above are mainly about the product. For more feedback on the Epycure customer experience, go here .
Your frequently asked questions
Est-ce que la routine présente des contre-indications ou une précaution d'emploi particulière ?
Nos Gummies cheveux & ongles sont déconseillés aux enfants de moins de 12 ans. Nous conseillons également aux femmes enceintes, allaitantes ou ménopausées et aux personnes suivant un traitement médical de consulter un médecin avant de suivre cette cure. La Cure essentiel anti-fatigue est déconseillée aux enfants de moins de 12 ans et aux adolescents (quantité en vitamine A et fer est trop importante). Pour une utilisation chez les femmes enceintes, désireuses de l'être (pour éviter un surdosage en vitamine A) ou ménopausées (risque d'ostéoporose plus élevé en présence de vitamine A), il est conseillé de demander un avis médical.
À quel moment de la journée puis-je prendre cette routine ?
Quelle est l'origine des ingrédients ?