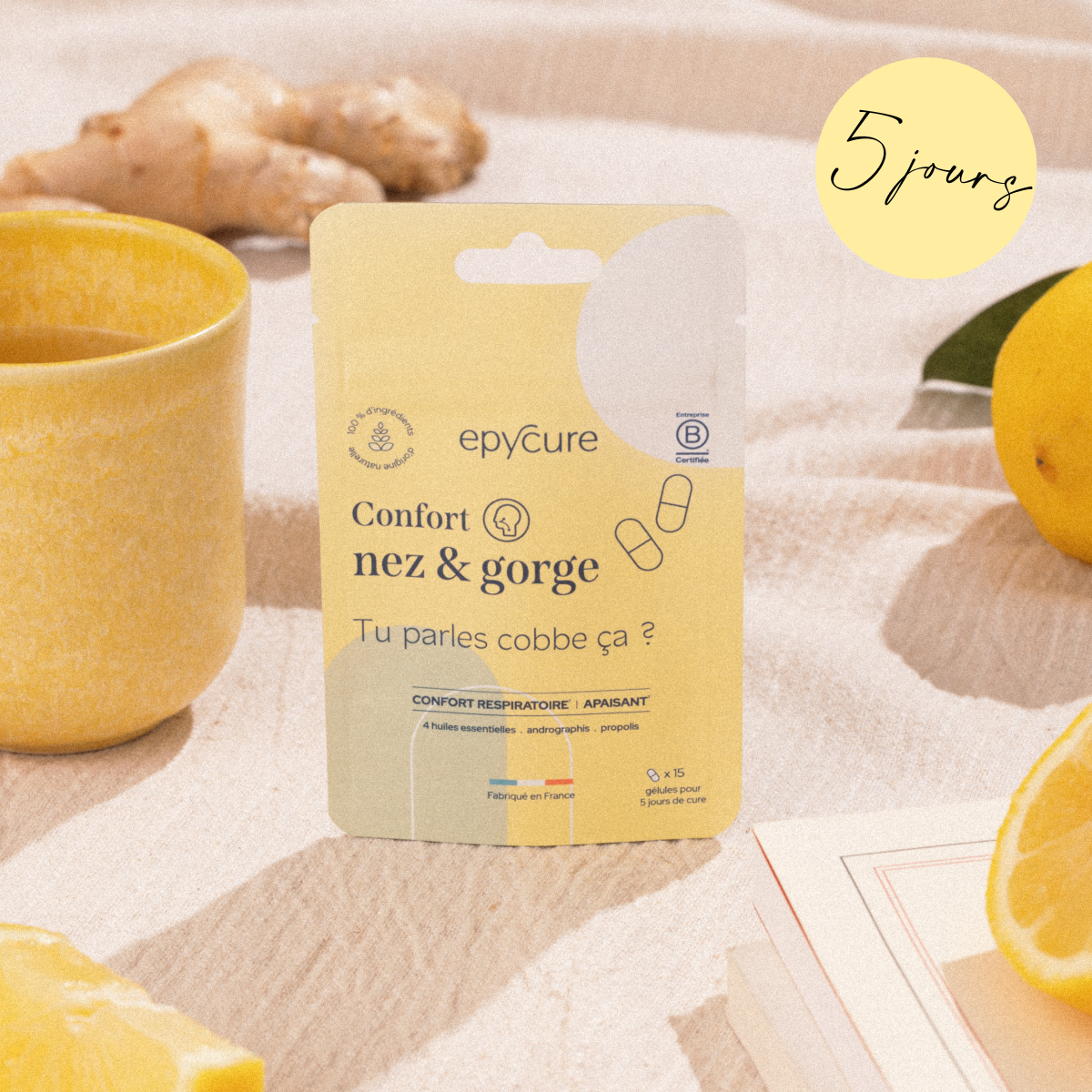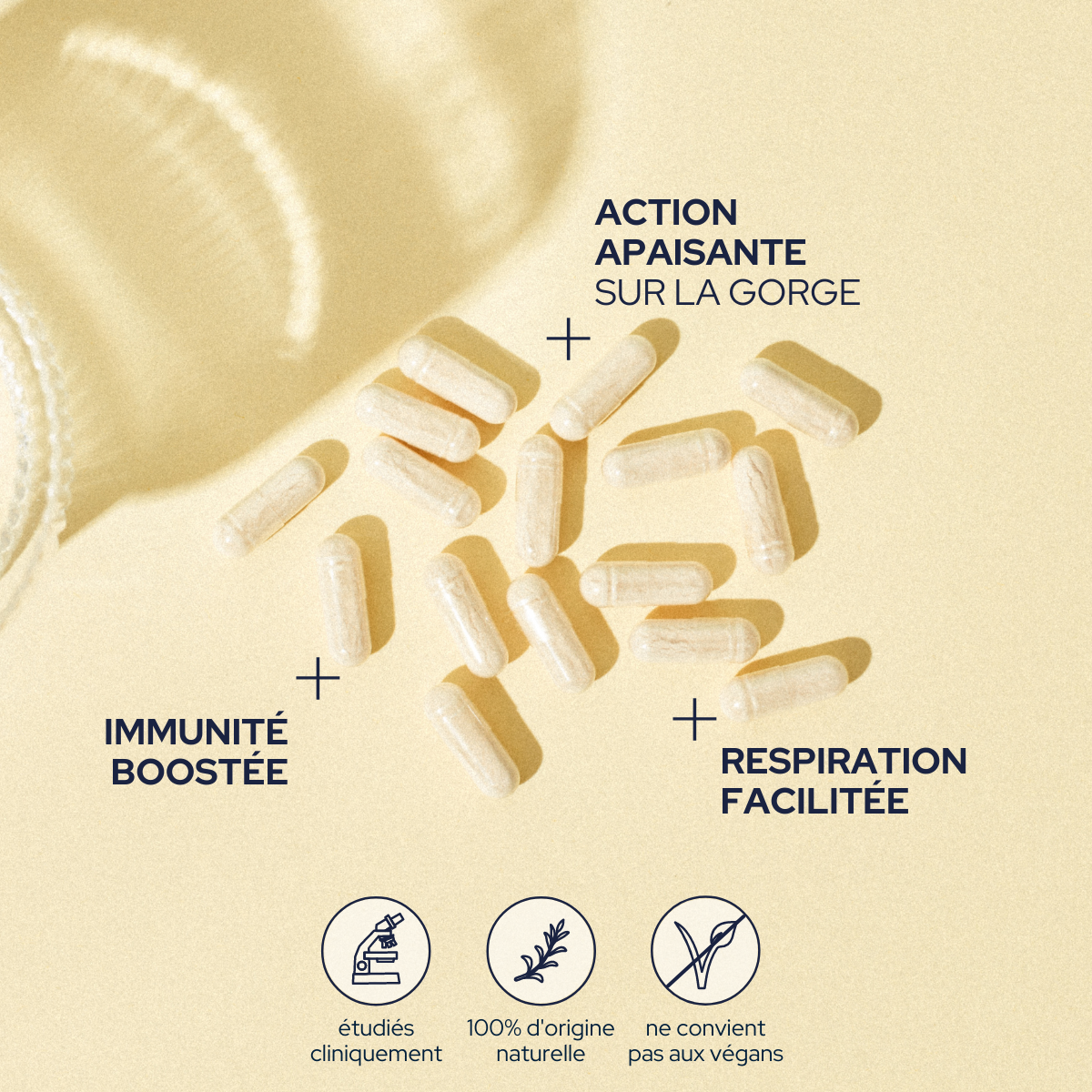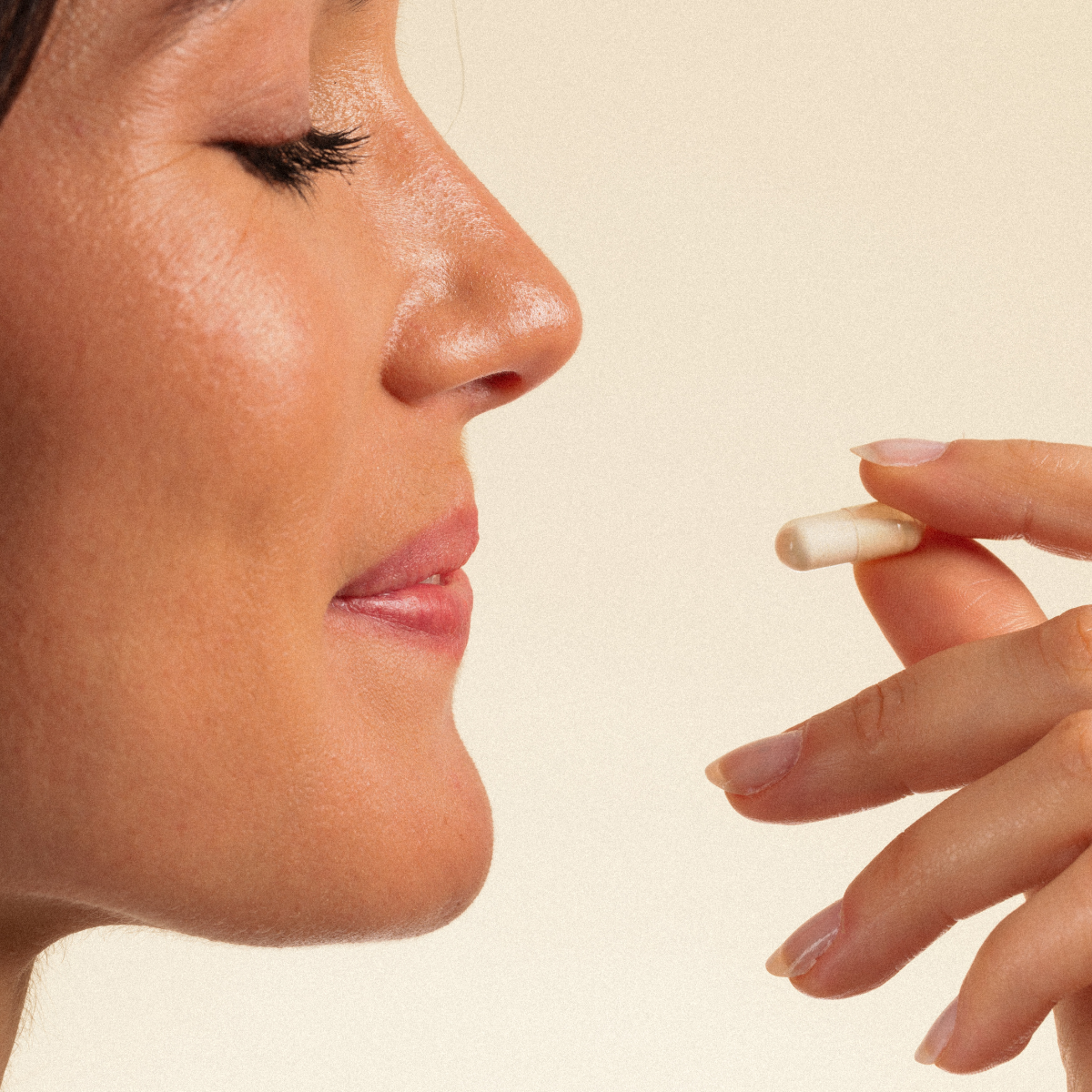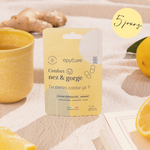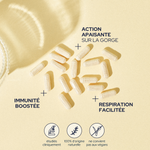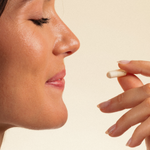 Nose & throat comfort treatment - 5 days
6,00€
DELIVERED EVERY MONTH
-20%
Without engagement
Cancel in one click
Delivered to your home automatically
100% d'origine naturelle
15 gélules végétales
Faciles à avaler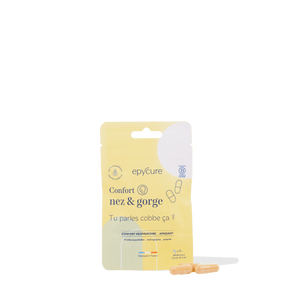 Nose & throat comfort treatment - 5 days
Expertise
Nos références scientifiques
• EMA. Assessment report on Andrographis paniculata Nees, folium. 2014. 28 p.
• Perumal Samy, et al. Phytochemistry, Pharmacology and Clinical Use of Andrographis Paniculata. Natural Product Communications. 2(5):2007. p.607-618
• Hossain S, et al. Andrographis paniculata (Burm. f.) Wall. ex Nees: An Updated Review of Phytochemistry, Antimicrobial Pharmacology, and Clinical Safety and Efficacy. Life 2021, 11, 348.
• Sforcin J. M. Propolis and the Immune System : A Review. In : Journal of Ethnopharmacology.113(1):2007. p. 1‑14.
• Franchomme P. L'aromathérapie exactement. Roger Jollois. 2001. 512 p.
• Kaloustian, J., Chevalier, J., Mikail, C. et al. Étude de six huiles essentielles : composition chimique et activité antibactérienne. Phytothérapie. 6:2008. p.160–164.
• Boukhatem M.N., et al. Eucalyptus globulus (Labill.) : un arbre à essence aux mille vertus. Phytothérapie, 16 S1 (2018) S203-S214
• Erau P. L'Eucalyptus : botanique, composition chimique, utilisation thérapeutique et conseil à l'officine. Faculté de Pharmacie Aix-Marseille université. 2019. 225 p.
• Millet, F. Huiles essentielles et essence de citronnier (Citrus limon (L.) Burm. f.). Phytothérapie 12, 89–97 (2014).
• Lodhia M. H., et al. Antibacterial Activity of Essential Oils from Palmarosa, Evening Primrose, Lavender and Tuberose. Indian Journal of Pharmaceutical Sciences. 71(2):2009. p. 134‑36.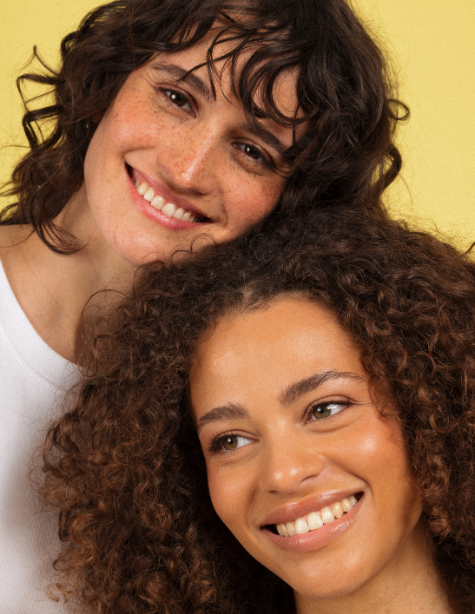 /5
There are no reviews for this item. If you have already purchased it, do not hesitate to leave us a review.
The reviews above are mainly about the product. For more feedback on the Epycure customer experience, go here .
Your frequently asked questions
Est-ce que le produit présente des contre-indications ou une précaution d'emploi particulière ?
Le produit contenant des huiles essentielles, il doit être utilisé avec précaution. Il est réservé aux adultes et est déconseillé aux femmes enceintes ou allaitantes. Il est également déconseillé de l'utiliser avant de s'exposer au soleil du fait de l'huile essentielle de citron. C'est un produit qu'il ne faut pas utiliser de manière prolongée donc ne dépassez pas plus de 14 jours de cure. Enfin, en cas de traitements simultanés, il est conseillé de demander l'avis de votre médecin, surtout si vous êtes concernés par un des cas suivants :  - troubles gastro-oesophagiens (thym à thymol), - antécédents de convulsions ou traitements antiépileptiques (eucalyptus globulus), - antécédents personnels ou familiaux de cancer du sein (palmarosa), - hypertension (citron), - traitement antidiabétique et anti-coagulant (andrographis).
Pourquoi ce produit n'est-il pas vegan ?
A quel moment de la journée je dois prendre la cure ?
Peut-on garder les gélules pour plus tard si le pack est ouvert et qu'il n'est pas fini ?
Est-ce que je peux prendre plus de 3 gélules par jour ?
Quelle est l'origine des ingrédients ?