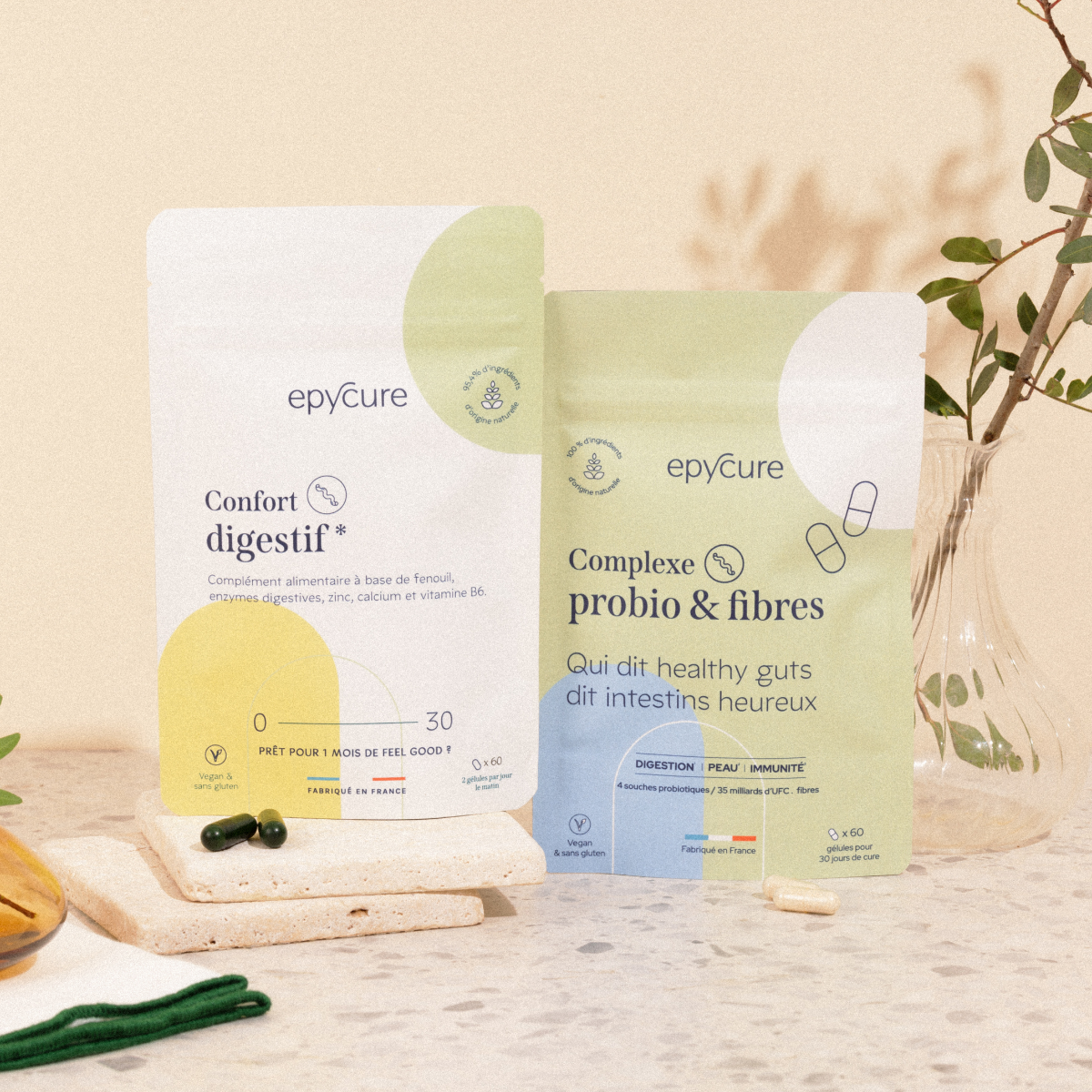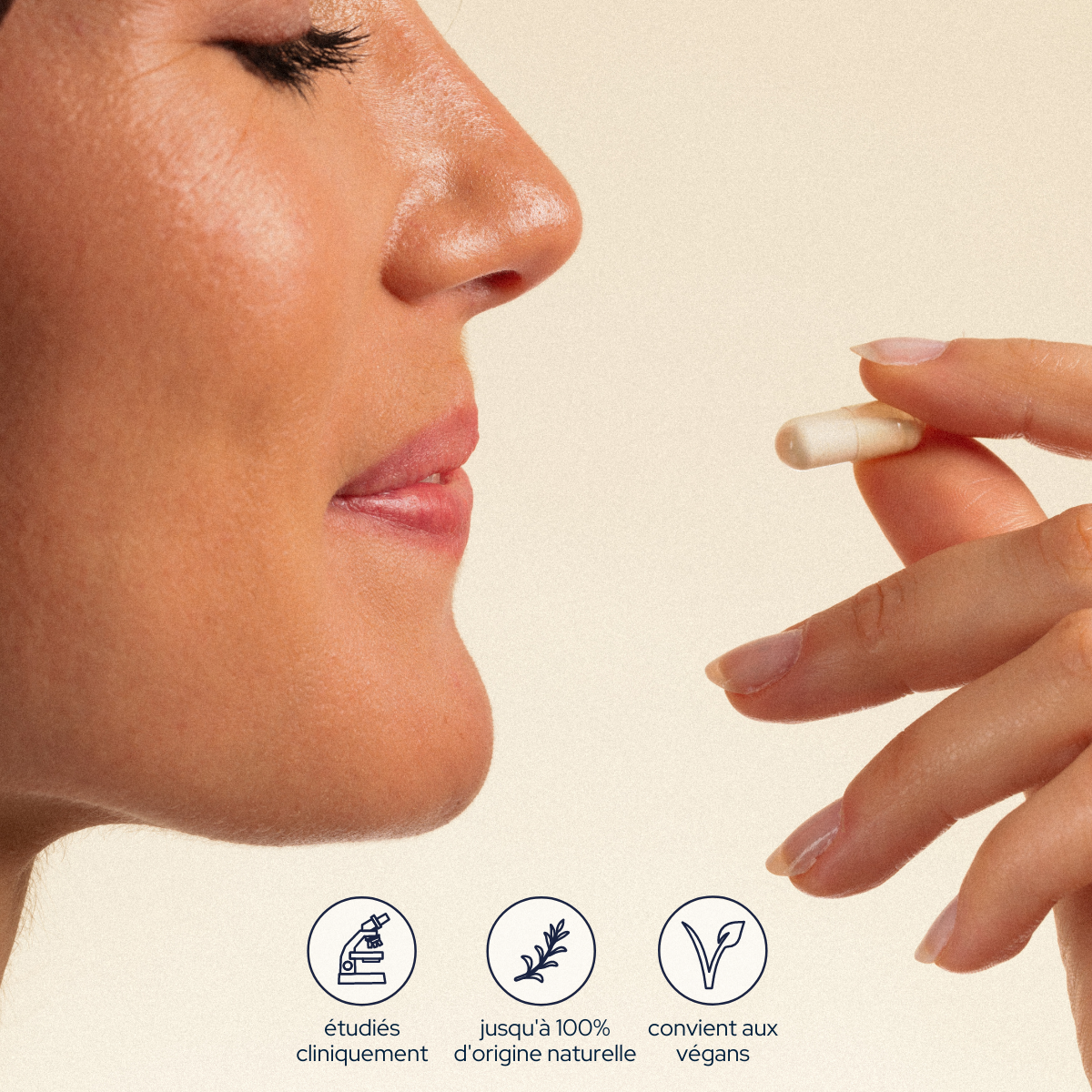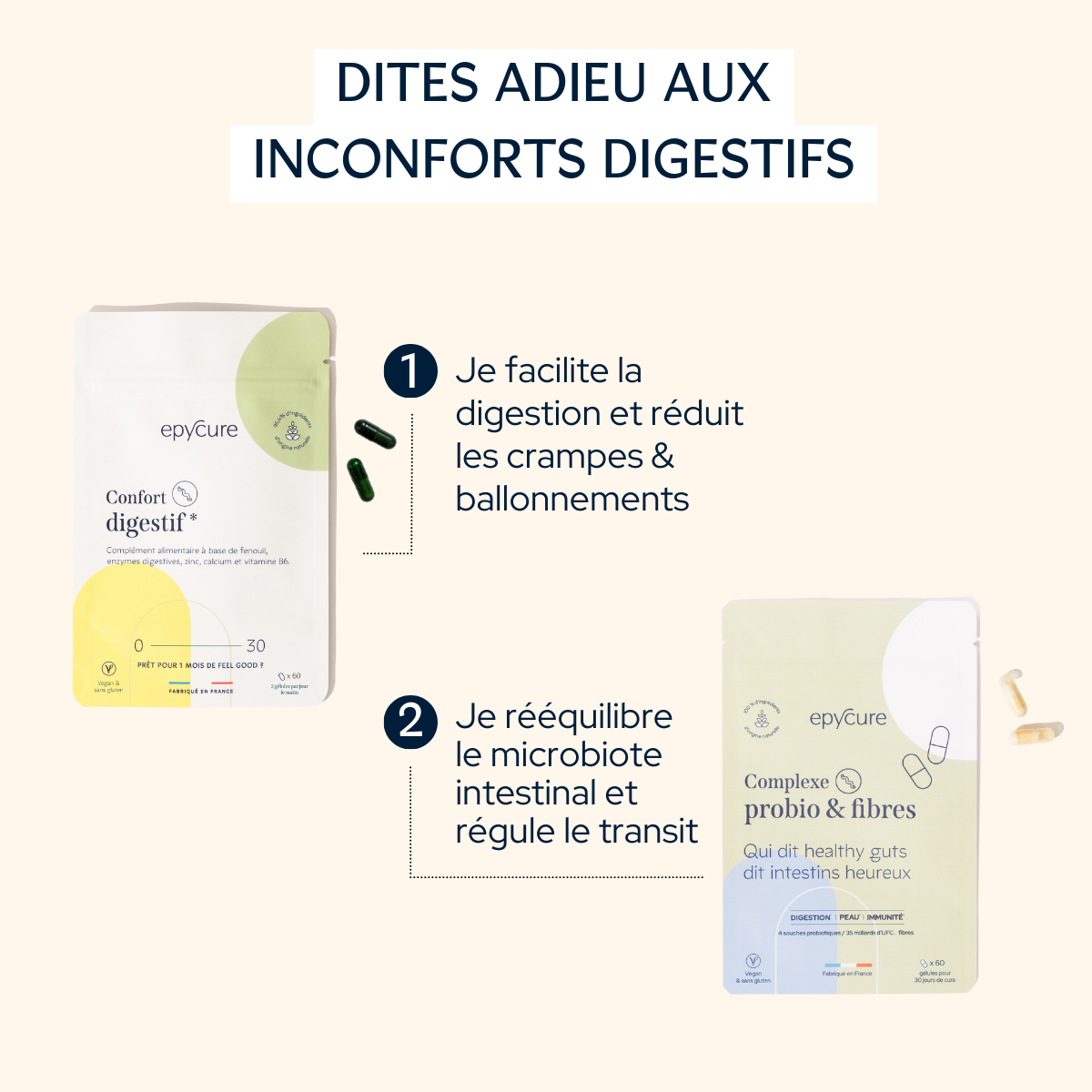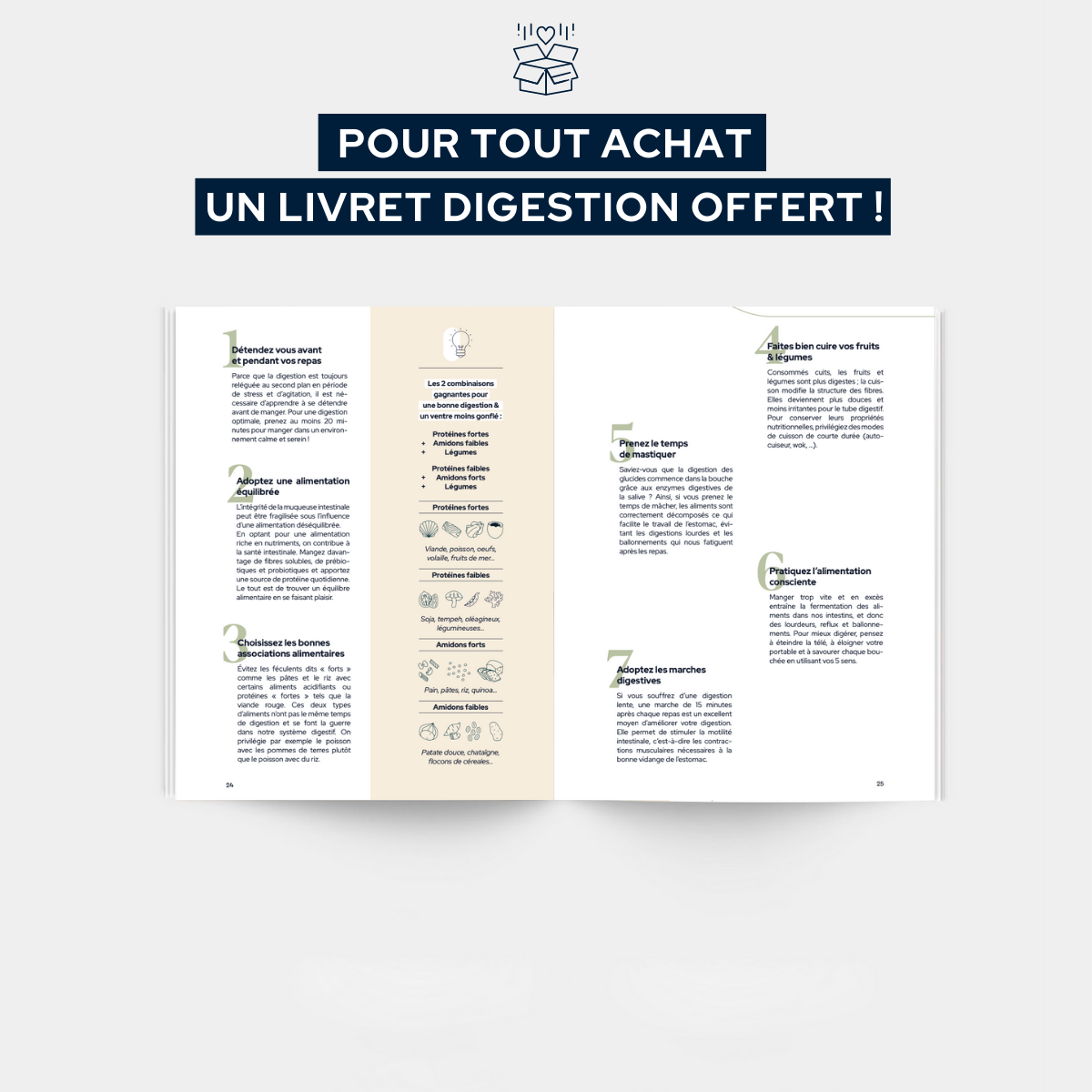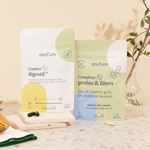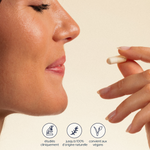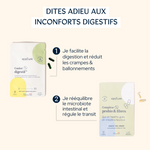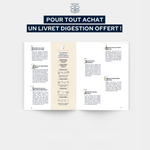 Digestion & transit pack
51,00€ 60,00€
Facilitated digestion & regulated transit find out more
Free digestion booklet!
DELIVERED EVERY MONTH
-20%
Without engagement
Cancel in one click
Delivered to your home automatically
Jusqu'à 100% d'origine naturelle
Routine végane
Gélules gastro-résistantes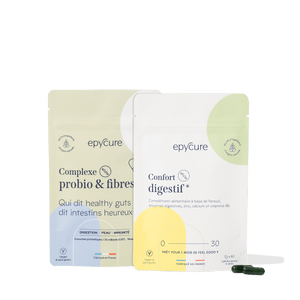 Digestion & transit pack
Expertise
Nos références scientifiques
Cure complexe probio & fibres
• Rawalpally, Thimma R. « Pantothenic Acid ». Kirk-Othmer Encyclopedia of Chemical Technology, édité par John Wiley & Sons, Inc., John Wiley & Sons, Inc., 2000 Woolley, D. W. « Relationship of Pantothenic Acid and Inositol to Alopecia in Mice ». Proceedings of the Society for Experimental Biology and Medicine, vol. 46, no 4, avril 1941, p. 565‑69
• Pregliasco F, et al. A new chance of preventing winter diseases by the administration of synbiotic formulations. J Clin Gastroenterol. 2008 Sep;42 Suppl 3 Pt 2:S224-33.

Cure confort digestif
• Filliat P. Les plantes de la famille des Apiacées dans les troubles digestifs. 2012. 139p.
• Chapuy, Marie C., et al. « Vitamin D3 and Calcium to Prevent Hip Fractures in Elderly Women ». New England Journal of Medicine, vol. 327, no 23, décembre 1992, p. 1637‑42.
• Ianiro, Gianluca, et al. « Digestive Enzyme Supplementation in Gastrointestinal Diseases ». Current Drug Metabolism, vol. 17, no 2, février 2016, p. 187‑93.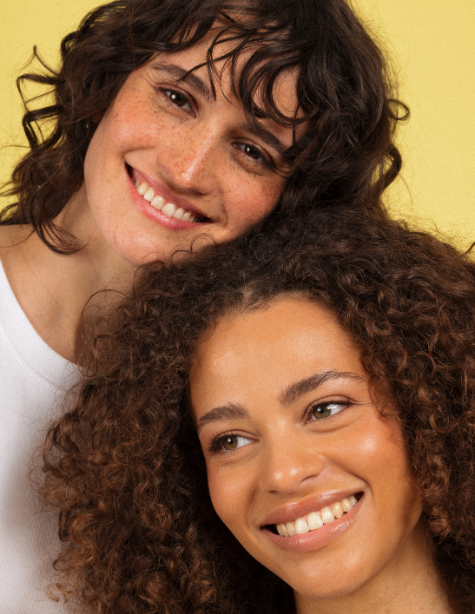 /5
There are no reviews for this item. If you have already purchased it, do not hesitate to leave us a review.
The reviews above are mainly about the product. For more feedback on the Epycure customer experience, go here .
Your frequently asked questions
Est-ce que le pack présente des contre-indications ou une précaution d'emploi particulière ?
Oui, il est déconseillé aux femmes avec antécédents familiaux ou personnels de cancer du sein (présence d'oestrogènes dans le fenouil), chez les enfants de moins de 12 ans (quantité en vitamine A trop importante). Pour un usage prolongé (présence de fenouil), ou pour une utilisation chez les femmes enceintes ou désireuses de l'être (pour éviter le surdosage en vitamine A) ou ménopausées (risque plus élevé d'ostéoporose en présence de vitamine A), il est conseillé de demander un avis médical.
À quel moment de la journée je dois prendre les gélules?
Est-ce que je peux prendre plus de deux gélules par jour pour chaque cure ?