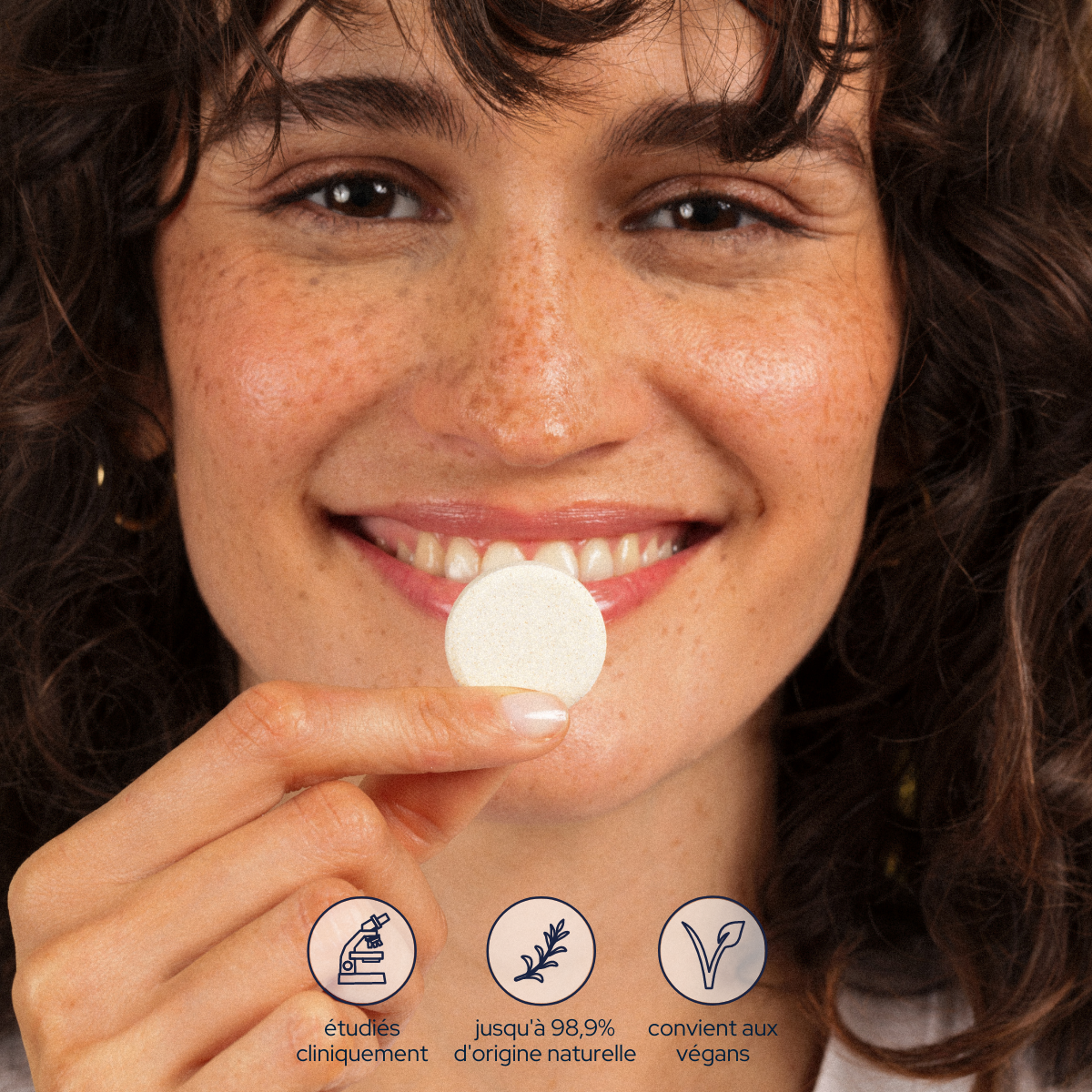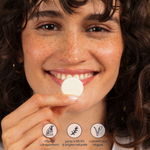 Vitality Pack
39,95€ 47,00€
DELIVERED EVERY MONTH
-20%
Without engagement
Cancel in one click
Delivered to your home automatically
Jusqu'à 98,9% d'origine naturelle
Routine végane
Goût fraise - framboise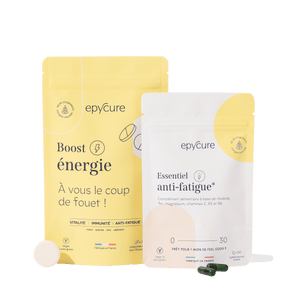 Vitality Pack
Expertise
Nos références scientifiques
Boost énergie
• Da Silva N. Medicinal effects of Peruvian maca (Lepidium meyenii) : a review. Food & function. 11:1(2020). p.83-92.
• Uchida et al. Absorption and Excretion of Ascorbic Acid Alone and in Acerola (Malpighia emarginata) Juice : Comparison in Healthy Japanese Subjects. Biological and Pharmaceutical Bulletin, 34:11(2011). p 1744‑47.
• Scott A. et al. The role of zinc in antiviral immunity. , American Society of Nutrition. 2019.
• Steinbrenner H et al. Dietary selenium in adjuvant therapy of viral and bacterial infections. Advanced Nutrition. 2015

Cure essentiel anti-fatigue
• Deloy L. Compléments et produits alimentaires chez le sportif : consommation, risques et importance du conseil officinal. Université de Lorraine. 2018. 98 p.
• Qureshi, Ahmed, et al. « A Systematic Review on the Herbal Extract Tribulus terrestris and the Roots of its Putative Aphrodisiac and Performance Enhancing Effect ». Journal of Dietary Supplements, vol. 11, no 1, mars 2014, p. 64‑79.
• Bojanic V. et al. Hydrosoluble vitamins and sport. Acta Medica Medianae 2011, Vol.50(2).
• Clement, D. B., et L. L. Sawchuk. « Iron Status and Sports Performance ». Sports Medicine, vol. 1, no 1, janvier 1984, p. 65‑74.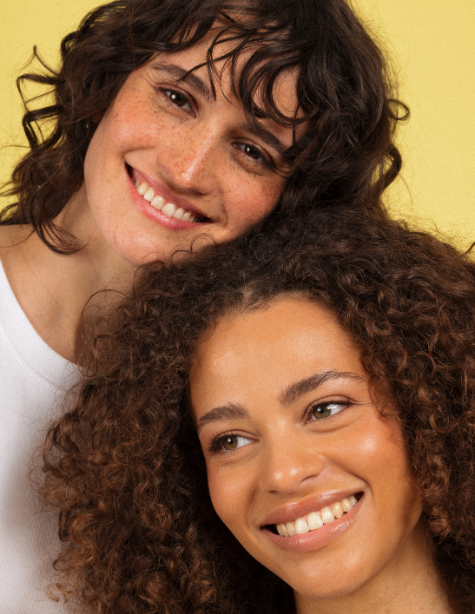 /5
There are no reviews for this item. If you have already purchased it, do not hesitate to leave us a review.
The reviews above are mainly about the product. For more feedback on the Epycure customer experience, go here .