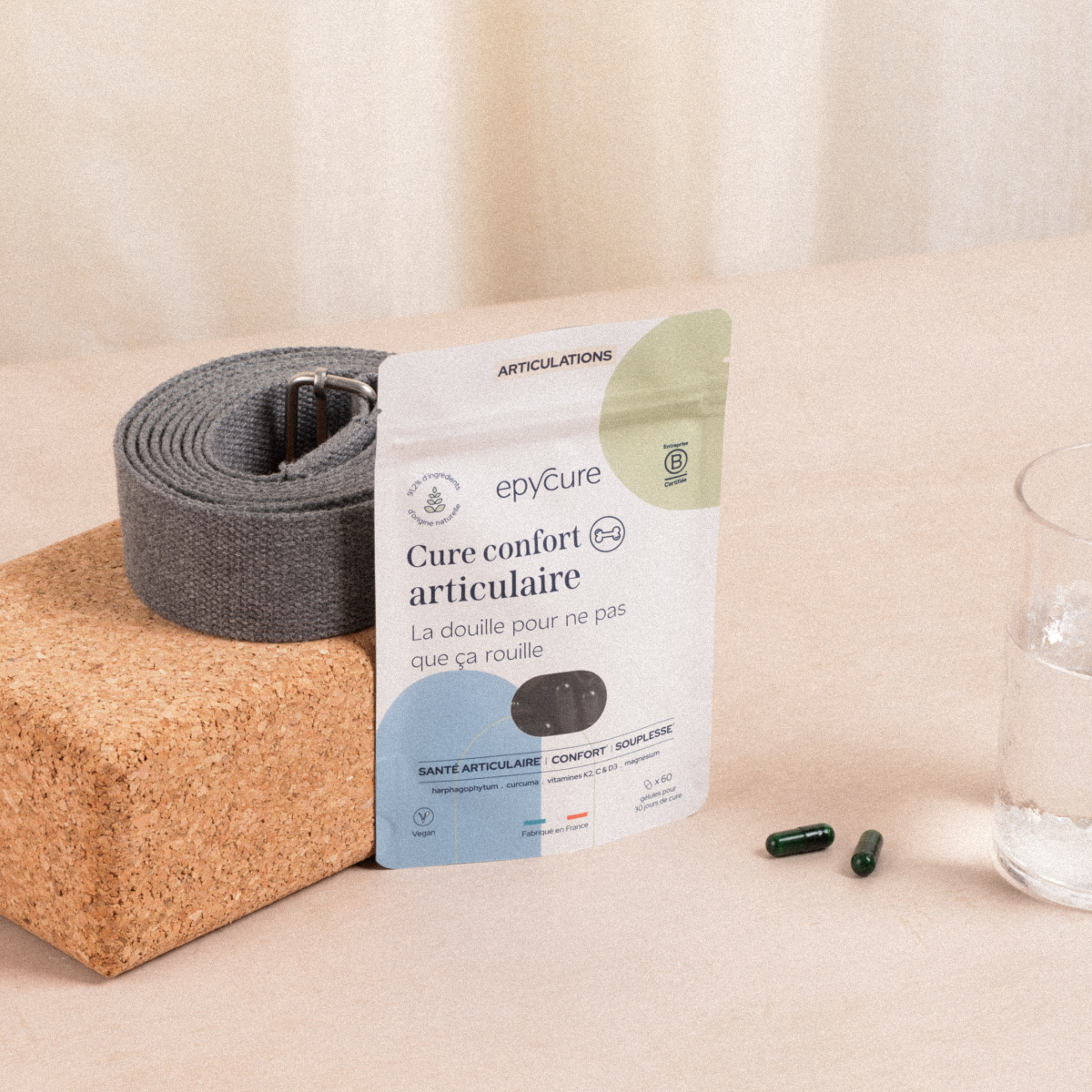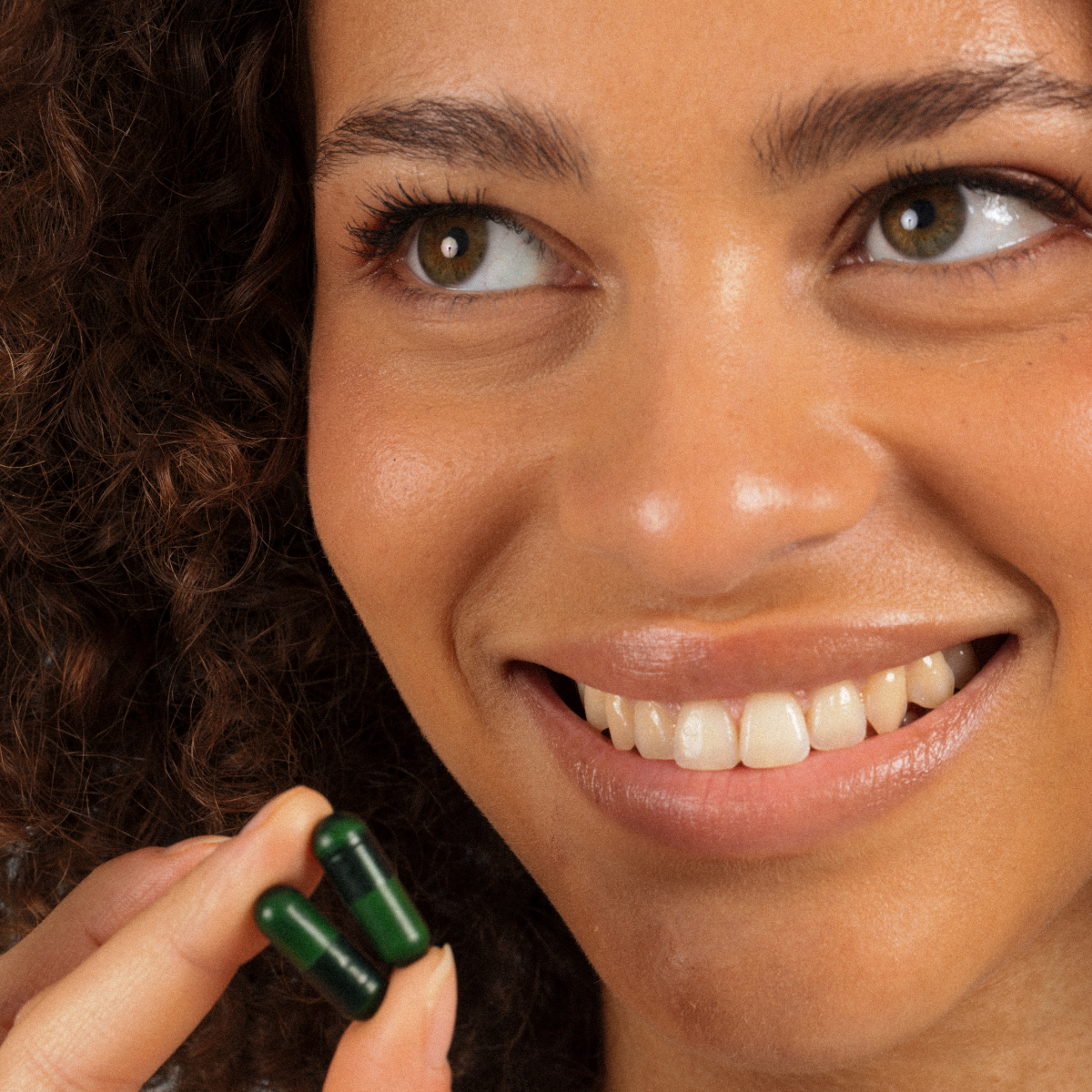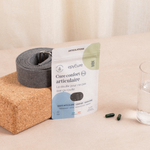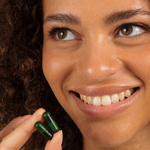 Joint comfort treatment
72,90€ 81,00€
DELIVERED EVERY MONTH
-20%
Without engagement
Cancel in one click
Delivered to your home automatically
81,5 d'origine naturelle
60 gélules véganes
Faciles à avaler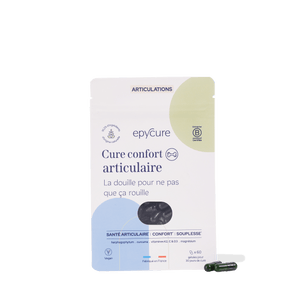 Joint comfort treatment
Expertise
Nos références scientifiques
• Baghdikian, B., et al. « An Analytical Study and Anti-Inflammatory and Analgesic Effects of Harpagophytum Procumbens and Harpagophytum Zeyheri ». Planta Medica, 1997:63(2)p. 171‑
• Lanhers, Marie-Claire, et al. Anti-Inflammatory and Analgesic Effects of an Aqueous Extract of Harpagophytum Procumbens. Planta Medica, vol. 58, no 2, avril 1992, p. 117‑
• Verma R.B. et al. Medicinal properties of turmeric (Curcuma longa L.) : a review. International Journal of Chemical Studies. 2018:6(4):1354-57.
• Jurenka J. Anti-inflammatory properties of Curcumin, a major constituent of Curcuma long : a review of preclinical and clinical research. Alternative medicine review. 2009:14(2).
• Binkley, N. C., et J. W. Suttie. « Vitamin K Nutrition and Osteoporosis ». The Journal of Nutrition, vol. 125, no 7, juillet 1995, p. 1812‑
• Aghajanian, Patrick, et al. « The Roles and Mechanisms of Actions of Vitamin C in Bone: New Developments ». Journal of Bone and Mineral Research, vol. 30, no 11, 2015, p. 1945‑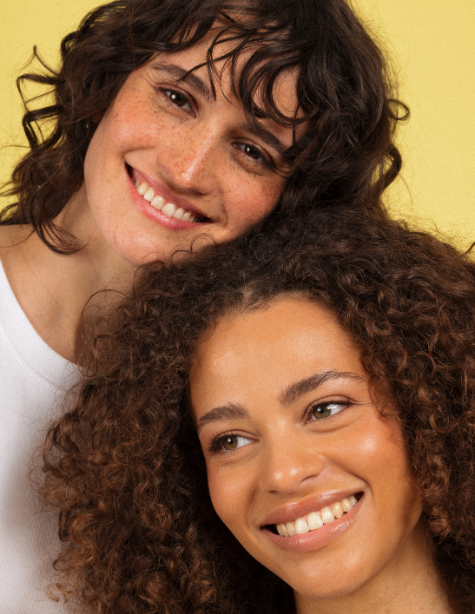 /5
There are no reviews for this item. If you have already purchased it, do not hesitate to leave us a review.
The reviews above are mainly about the product. For more feedback on the Epycure customer experience, go here .
Your frequently asked questions
Est-ce que le produit présente des contre-indications ou une précaution d'emploi particulière ?
Oui, il est déconseillé : - aux enfants de moins de 12 ans (quantité en vitamine D3 est trop importante)- en cas d'ulcères (estomac ou duodénum) ou de calculs biliaires (présence d'Harpagophytum)- chez les personnes sous anticoagulant (présence de curcuma et de vitamine K). De manière générale, pour une utilisation chez les femmes enceintes ou allaitantes, et chez les personnes suivant un traitement médical, il est conseillé de consulter un médecin avant de suivre cette cure.
A quel moment de la journée je dois prendre les gélules ?
Est-ce que je peux prendre plus de deux gélules par jour ?
Quelle est l'origine des ingrédients ?