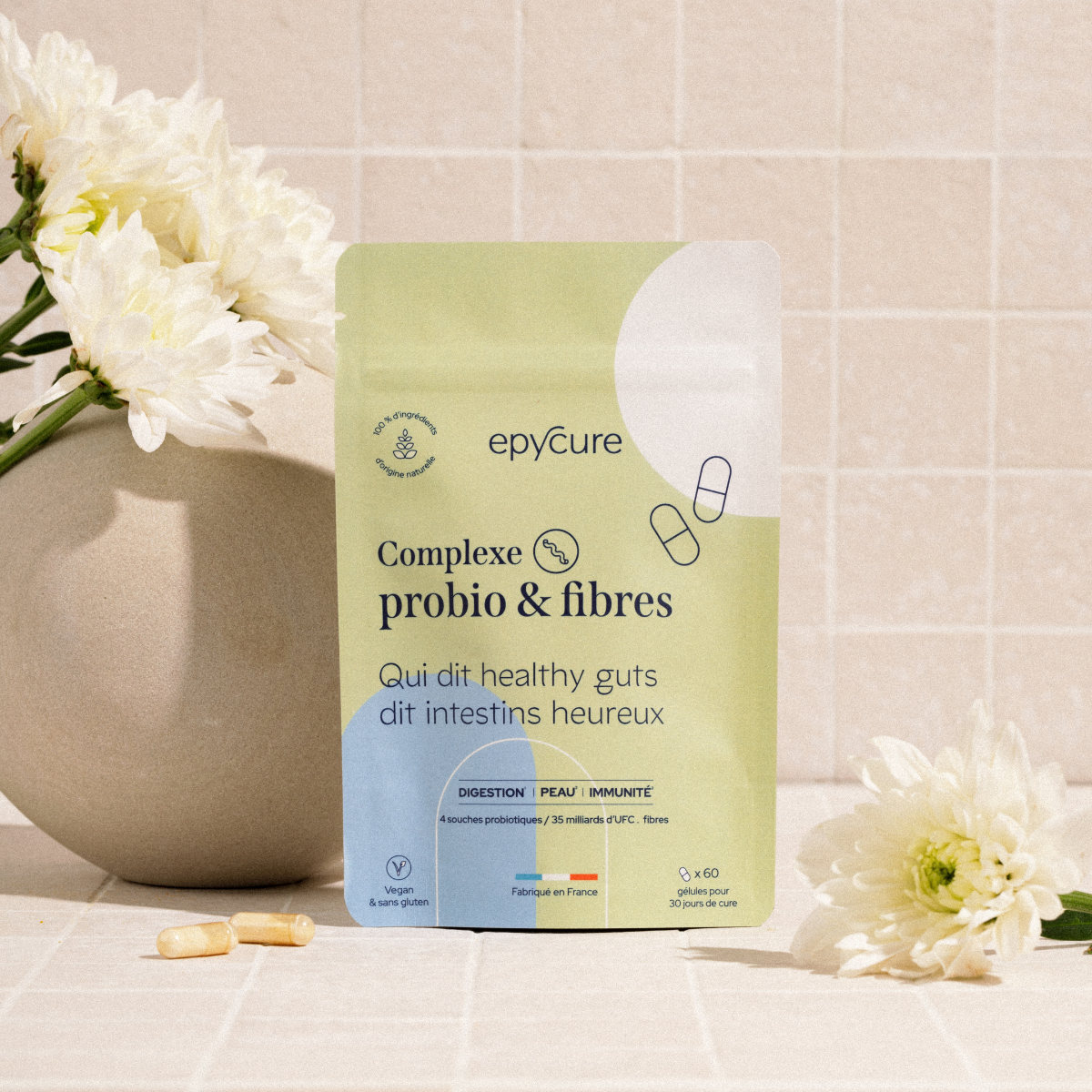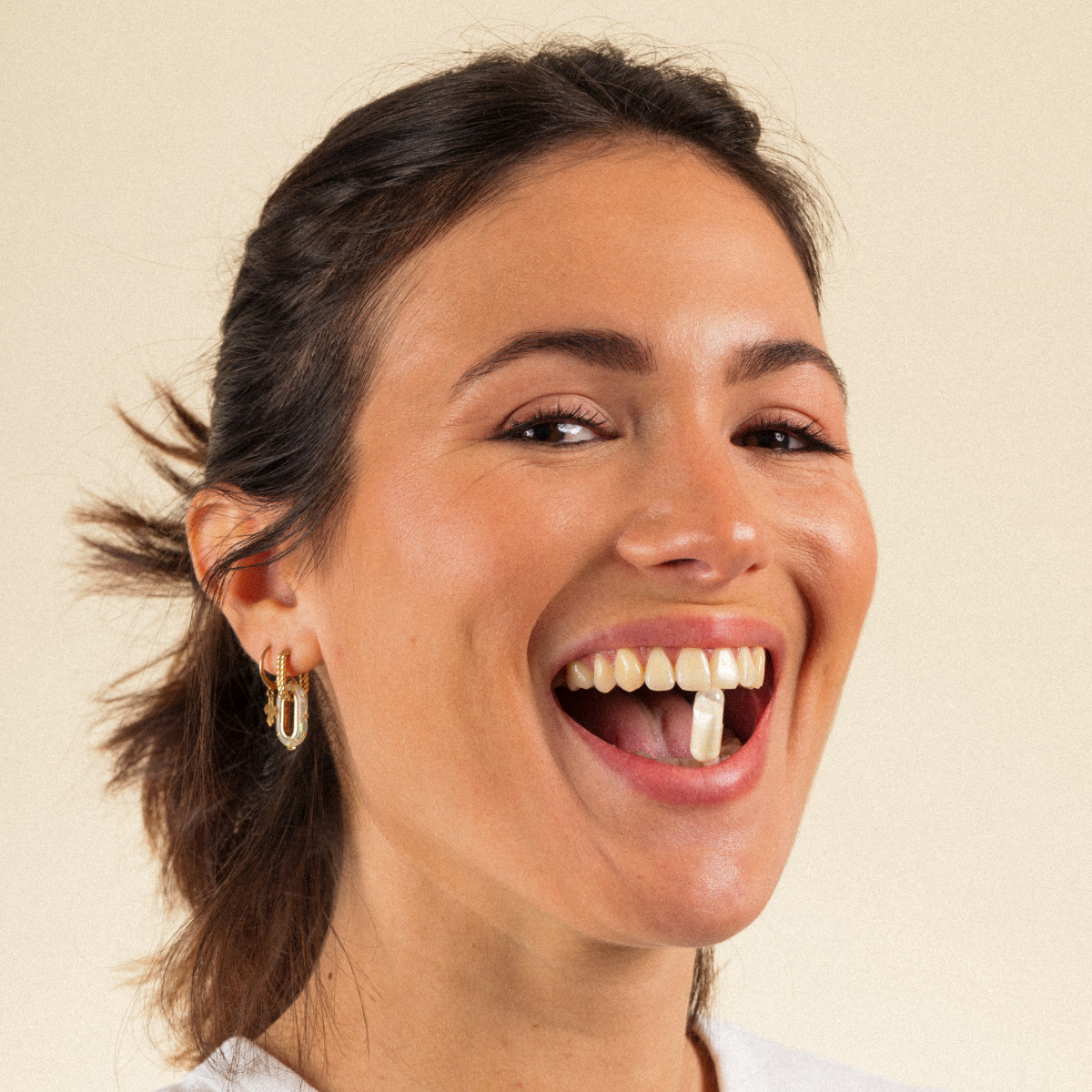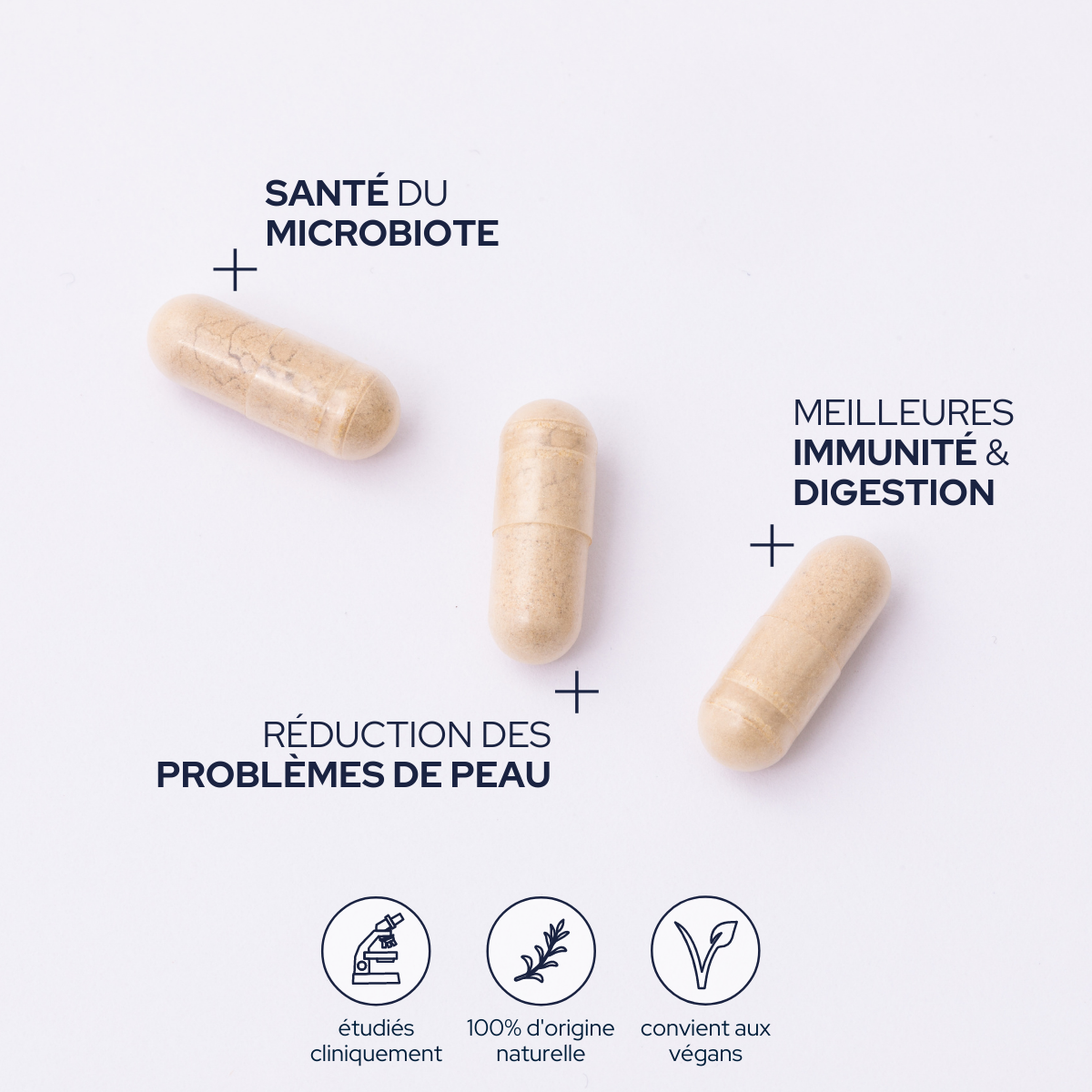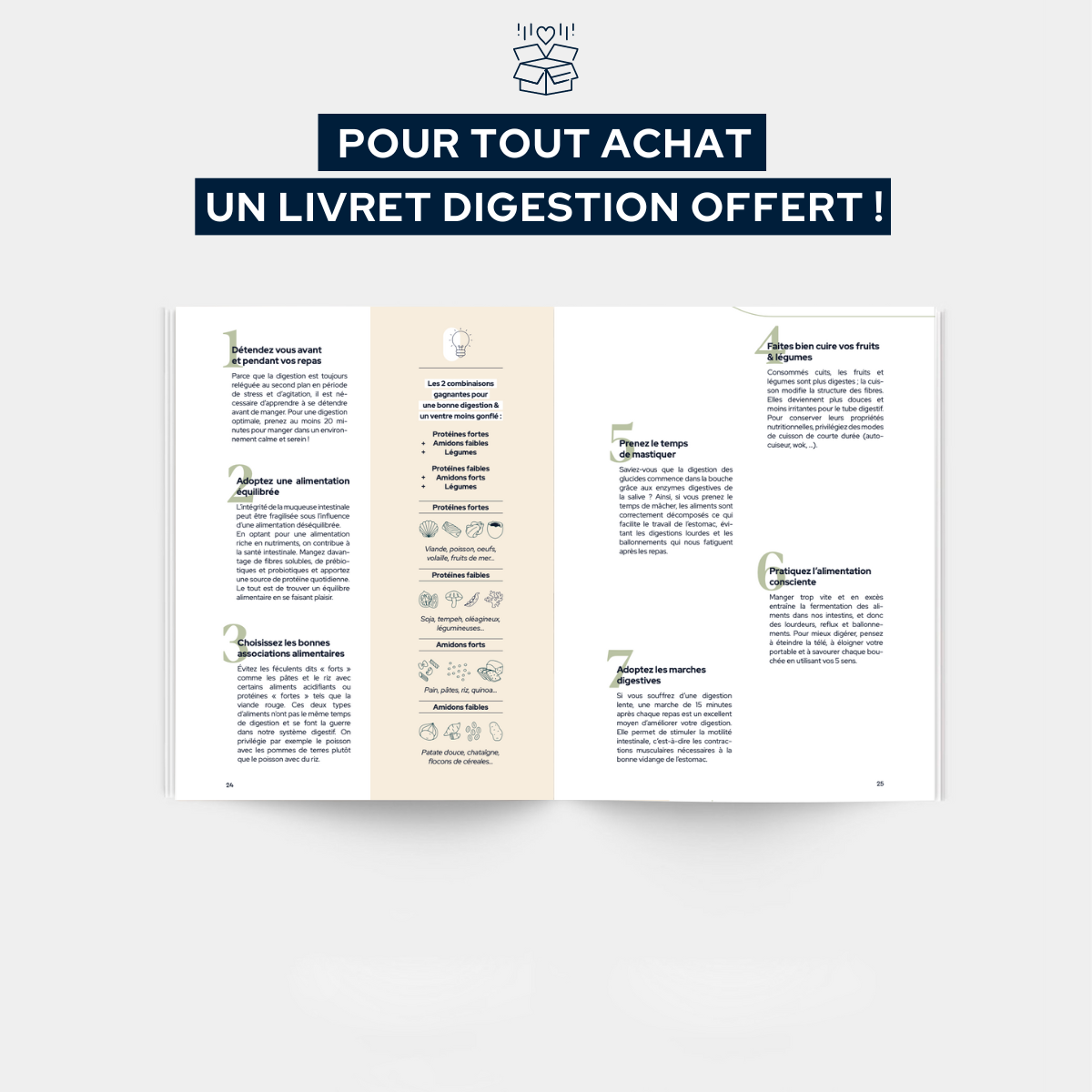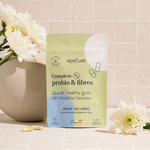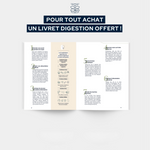 Complex probio & fiber treatment
89,10€ 99,00€
Easier digestion, sublimated skin & strengthened immunity find out more
Free digestion booklet!
DELIVERED EVERY MONTH
-20%
Without engagement
Cancel in one click
Delivered to your home automatically
100% d'origine naturelle
Cure végane
60 gélules gastro-résistantes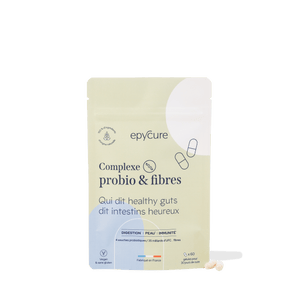 Complex probio & fiber treatment
Expertise
Nos références scientifiques
• Del Piano M, et al. The use of probiotics in healthy volunteers with evacuation disorders and hard stools: a double-blind, randomized, placebo-controlled study. J Clin Gastroenterol. 2010 Sep;44 Suppl 1:S30-4.
• Pregliasco F, et al. A new chance of preventing winter diseases by the administration of synbiotic formulations. J Clin Gastroenterol. 2008 Sep;42 Suppl 3 Pt 2:S224-33.
TESTED AND APPROVED
14 personnes ont testé la cure pendant 2 mois
93%
trouvent leur peau plus nette et uniforme au bout d'un mois
86%
constatent avoir moins de rougeurs cutanées
92%
constatent que leur digestion s'est améliorée
100%
trouvent la cure facile et agréable à consommer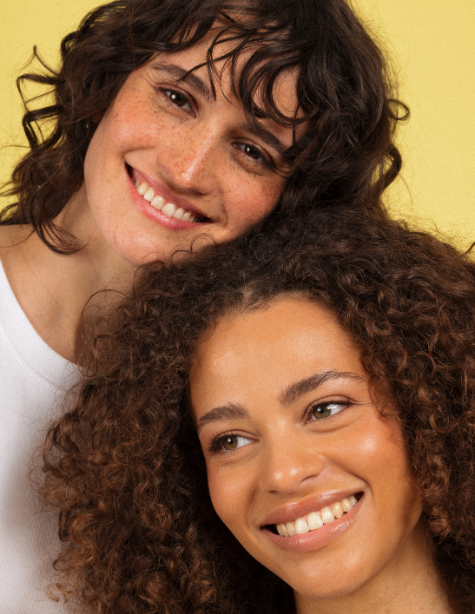 /5
There are no reviews for this item. If you have already purchased it, do not hesitate to leave us a review.
The reviews above are mainly about the product. For more feedback on the Epycure customer experience, go here .
Your frequently asked questions
Est-ce que le produit présente des contre-indications ou une précaution d'emploi particulière?
Ce produit est déconseillé aux enfants de moins de 12 ans. En cas de doute, notamment notamment pour les femmes enceintes, les femmes qui allaitent, les personnes avec des pathologies existantes ou la prise de médicaments, n'hésitez pas à demander conseil à votre médecin ou pharmacien.
À quel moment de la journée dois-je prendre ma cure ?
Est-ce que je peux prendre plus de 2 gélules par jour?
Quelle est l'origine des ingrédients?