Anti-stress gummies
30,00€ 75,00€
Rapid reduction of stress peaks find out more
Anti-waste offer!
DDM*: 02/28/2024

What does this mean ?
The effectiveness of the active ingredients is guaranteed until the minimum durability date* (DDM) indicated on the packaging. Once exceeded, the treatment may eventually lose its effectiveness but it is not dangerous to consume.

DELIVERED EVERY MONTH
-%
Without engagement
Cancel in one click
Delivered to your home automatically
100% d'origine naturelle
60 gummies végans
Goût orange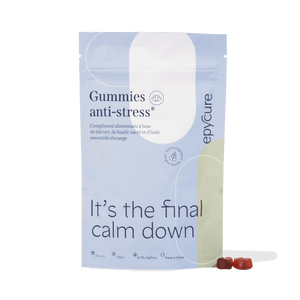 Anti-stress gummies
Expertise
Nos références scientifiques
• Solari, Marie-Alexandra. « Stress et anxiété, recours aux huiles essentielles ». Actualités Pharmaceutiques, vol. 58, no 590, novembre 2019, p. 29‑32.
• Kimura, Kenta, et al. « L-Theanine Reduces Psychological and Physiological Stress Responses ». Biological Psychology, vol. 74, no 1, janvier 2007, p. 39‑45.
• Nobre A.C. et al. L-théanine, a natural constituent in tea, and its effect on mental state. Asia Pac J Clin Nutr 2008;17 (S1):167-168.
• Rahman S. et al. Ocimum sanctum L. : a review of phytochemical and pharmacological profile. American journal of drug discovery and development, 2011
• N, Bano, et al. « Pharmacological Evaluation of Ocimum sanctum ». Journal of Bioequivalence & Bioavailability, vol. 09, no 03, 2017
TESTED AND APPROVED
25 personnes ont testé la cure pendant 2 mois
80%
ont plus de facilité à résister au stress
84%
se sentent plus détendus au quotidien
80%
subissent moins d'épisodes de stress
96%
trouvent la cure très agréable à consommer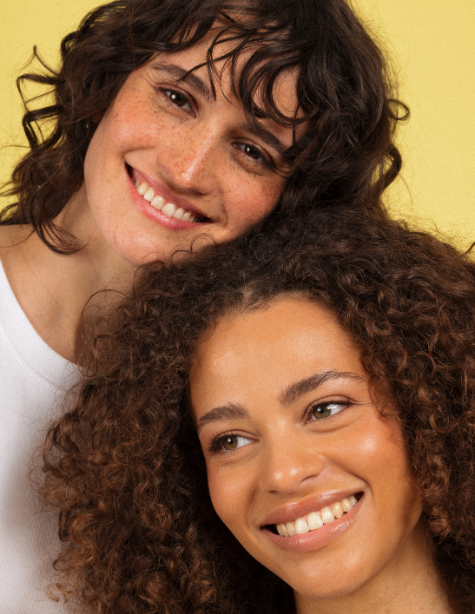 /5
There are no reviews for this item. If you have already purchased it, do not hesitate to leave us a review.
The reviews above are mainly about the product. For more feedback on the Epycure customer experience, go here .
Your frequently asked questions
Est-ce que le produit présente des contre-indications ?
Les gummies contiennent un peu de caféine (0,5 mg pour 2 gummies) ainsi qu'une huile essentielle (orange douce). Bien que naturels, il s'agit de constituants qui demandent une utilisation particulière chez les populations sensibles, c'est pourquoi nous déconseillons ces gummies aux femmes enceintes et allaitantes, aux enfants et aux adolescents, et nous recommandons de demander conseil à un professionnel de santé pour toutes personnes sous traitement médical. Pour les compléments alimentaires contenant du basilic sacré, il est recommandé de ne pas utiliser les gummies pendant un temps prolongé.
Les gummies contiennent de la caféine. Est-ce qu'ils ne vont pas m'exciter plutôt que de me relaxer ?
À quel moment de la journée dois-je prendre mes gummies ?
Les gummies contiennent-ils de la gélatine ?
Puis-je prendre plusieurs types de Gummies en même temps ?
Combien de temps se conservent les gummies une fois le sachet ouvert ?