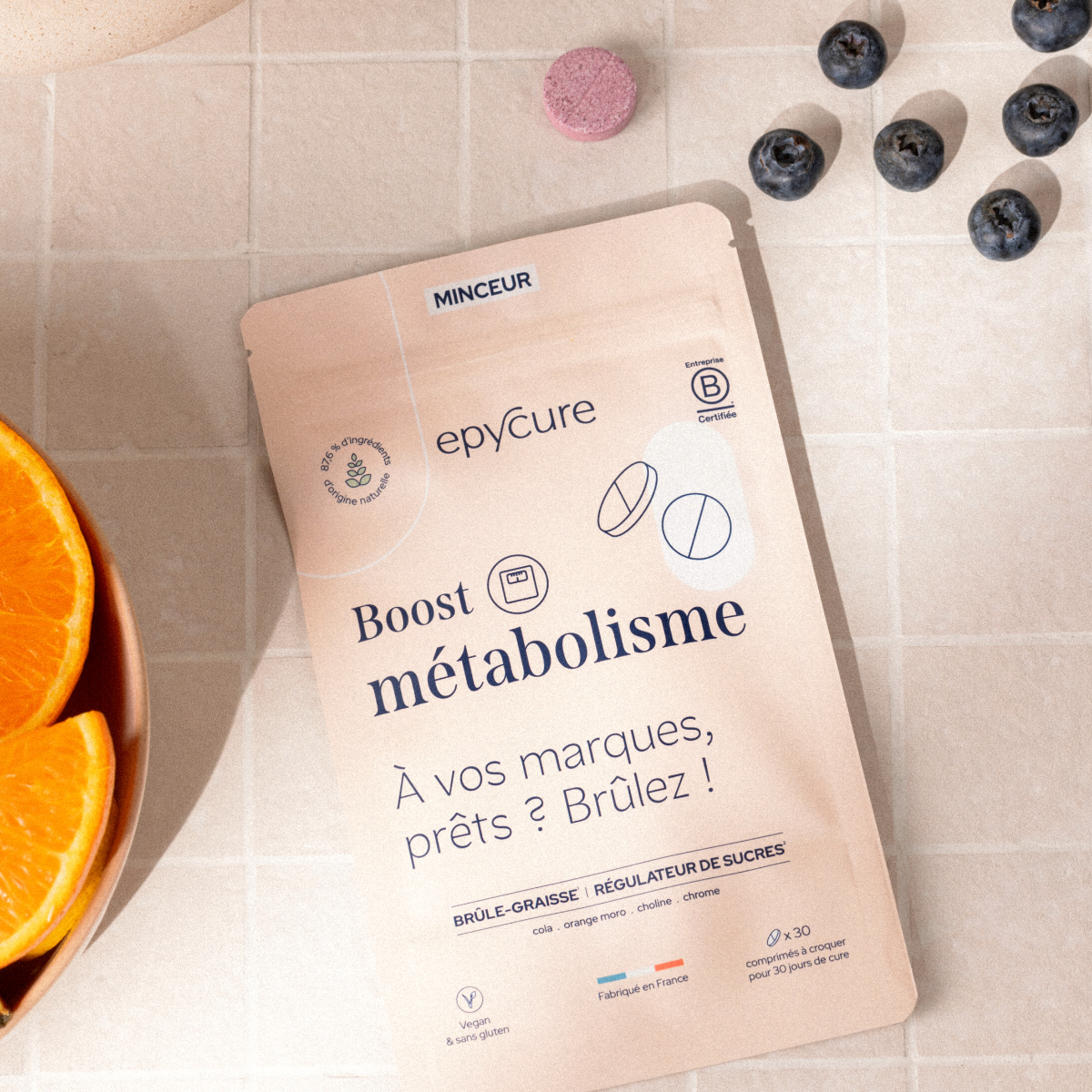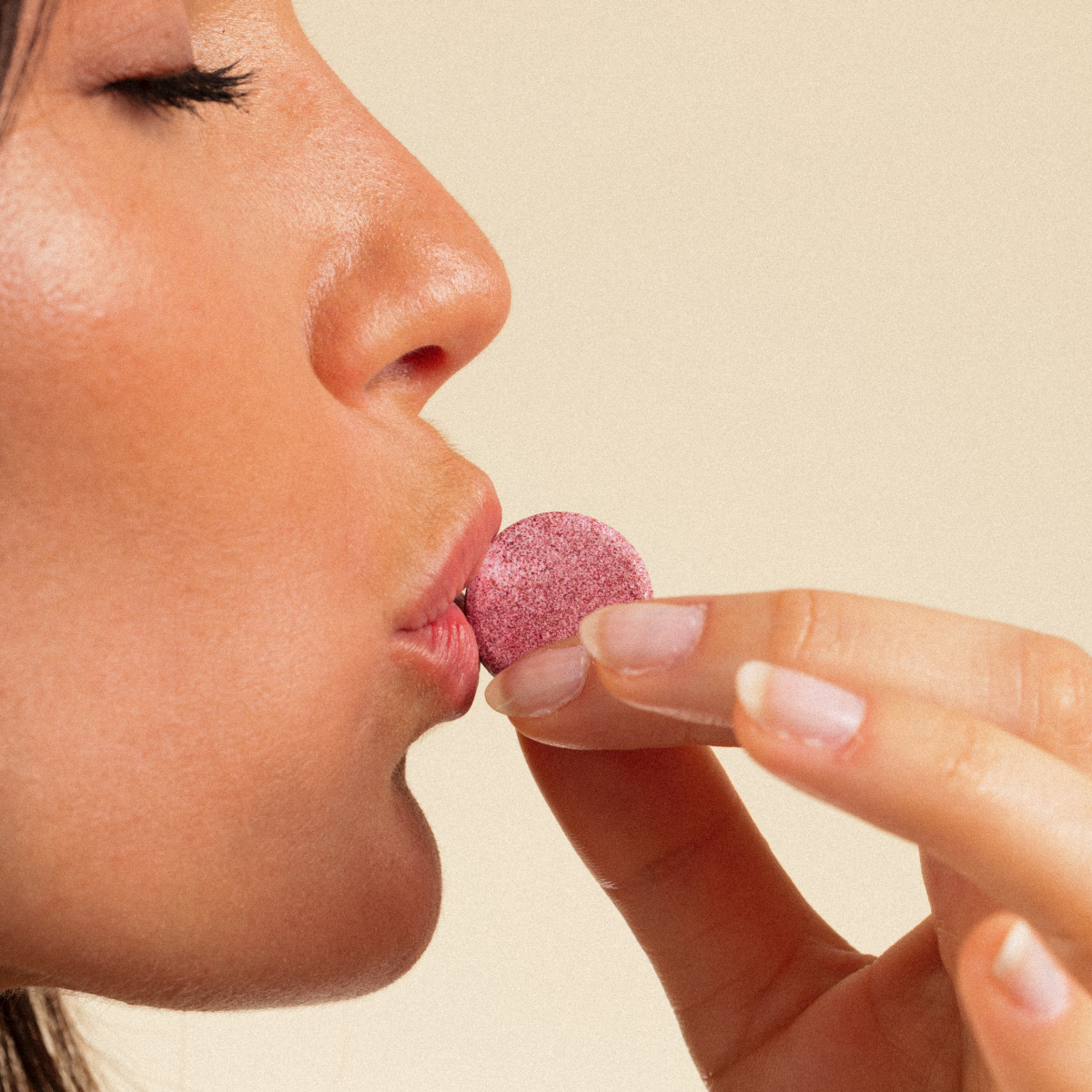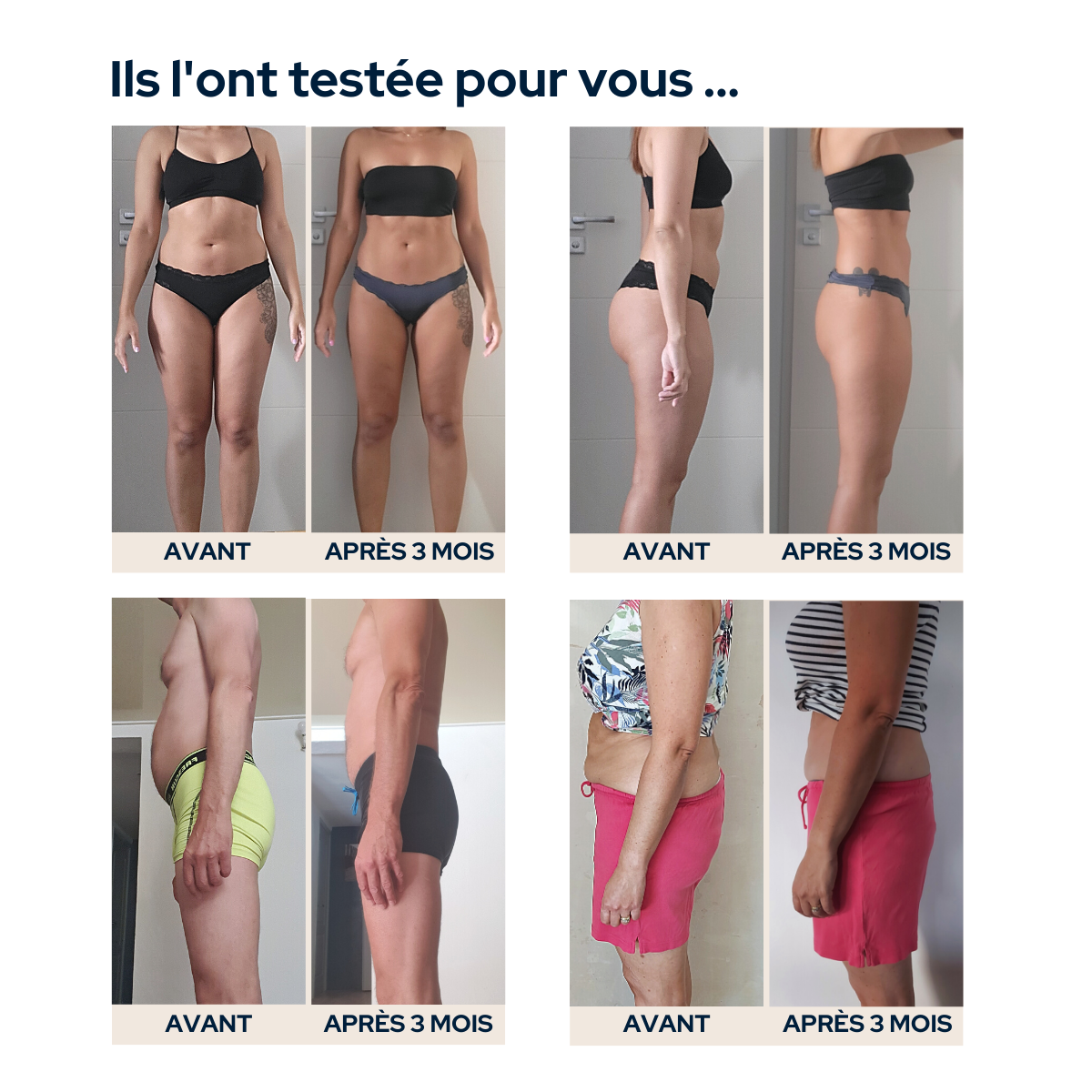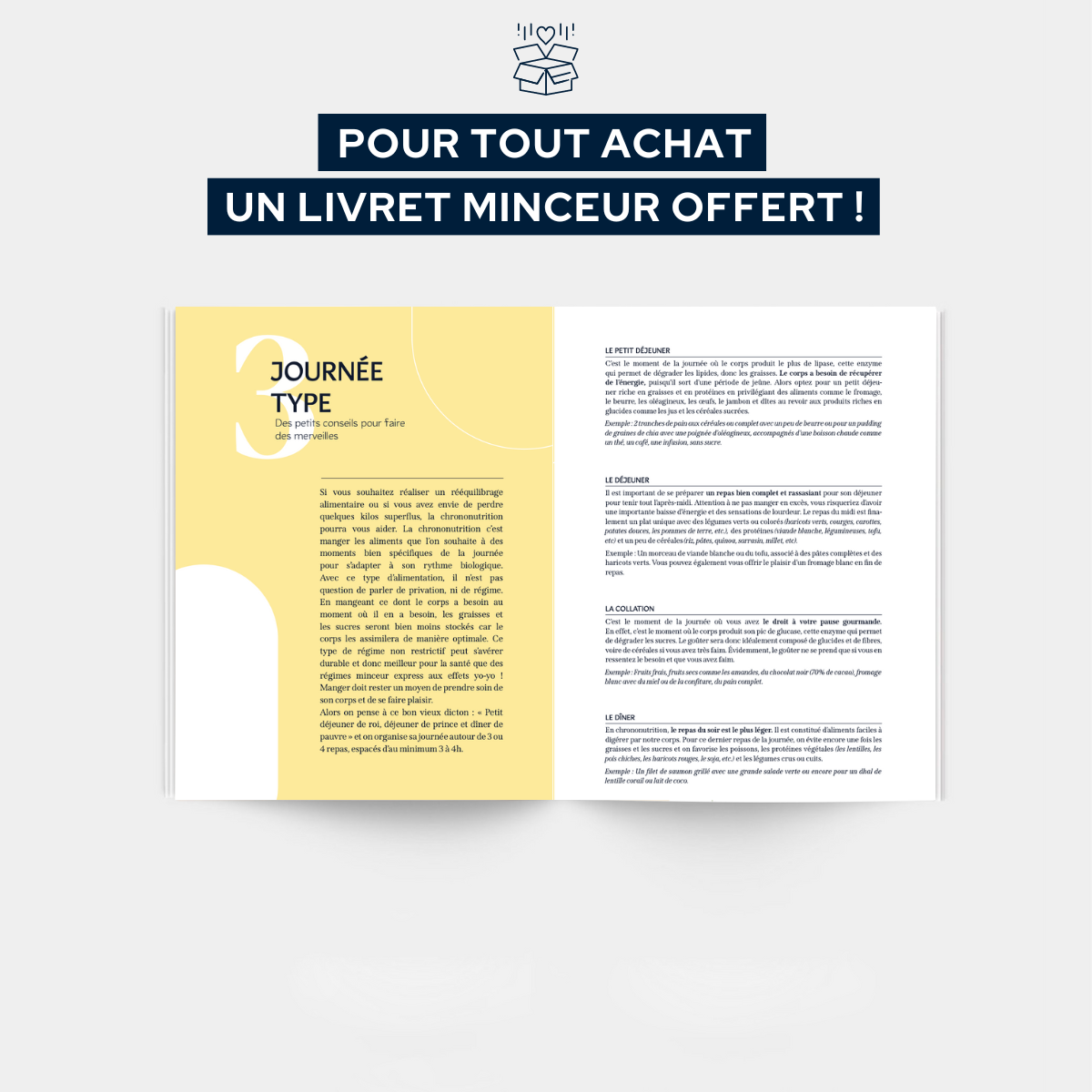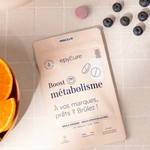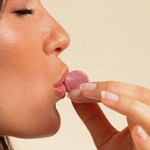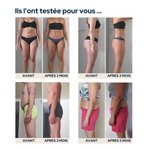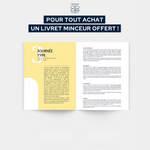 Boost metabolism
67,50€ 75,00€
Fat burner and sugar regulator find out more
Free slimming booklet!
DELIVERED EVERY MONTH
-20%
Without engagement
Cancel in one click
Delivered to your home automatically
90,7% d'origine naturelle
30 comprimés végans
Goût myrtille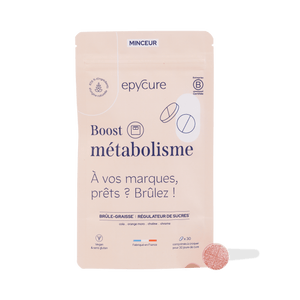 Boost metabolism
Expertise
Nos références scientifiques
• Titta L. et al.2010, Blood orange juice inhibits fat accumulation in mice,International Journal of Obesity volume 34, pages578–588
• Zeisel, S. H. « Choline: an important nutrient in brain development, liver function and carcinogenesis. » Journal of the American College of Nutrition, vol. 11, no 5, octobre 1992, p. 473‑81.
• Roussel, A. M. « Chrome et syndrome métabolique: Chromium and the metabolic syndrome ». Médecine des Maladies Métaboliques, vol. 3, no 5, novembre 2009, p. 483‑85.
• Umoren, EB; Osim, EE; Udoh, PB (2009). The Comparative Effects Of Chronic Consumption Of Kola Nut (Cola nitida) And Caffeine Diets On Locomotor Behaviour And Body Weights In Mice. Nigerian Journal of Physiological Sciences, 24(1)
TESTED AND APPROVED
26 personnes ont testé la cure pendant 3 mois 
95%
ont moins stocké pendant leurs excès
95%
ont moins de fringales quotidiennes
80%
se sentent plus à l'aise avec leur corps et le trouvent plus tonique
77%
observent une perte de poids (jusqu'à -6,5cm de tour de taille et -7cm de tour de hanche)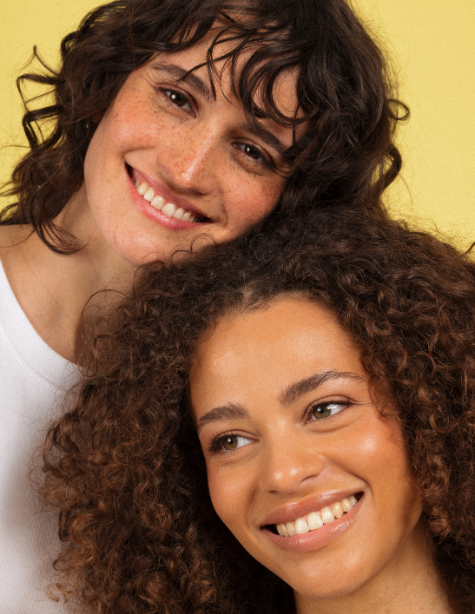 /5
There are no reviews for this item. If you have already purchased it, do not hesitate to leave us a review.
The reviews above are mainly about the product. For more feedback on the Epycure customer experience, go here .
Your frequently asked questions
Est-ce que le produit présente des contre-indications ou une précaution d'emploi particulière ?
Le Boost métabolisme est déconseillé eux enfants, aux femmes enceintes et allaitantes et aux personnes sensibles à la caféine. En cas de pathologies existantes ou prise de médicaments, n'hésitez pas à demander conseil à votre médecin.
Est-ce que le produit est compatible avec un régime végan ?
À quel moment de la journée dois-je prendre ma cure ?
Est-ce que je peux prendre plus d'un comprimé par jour ?
Quelle est l'origine des ingrédients ?