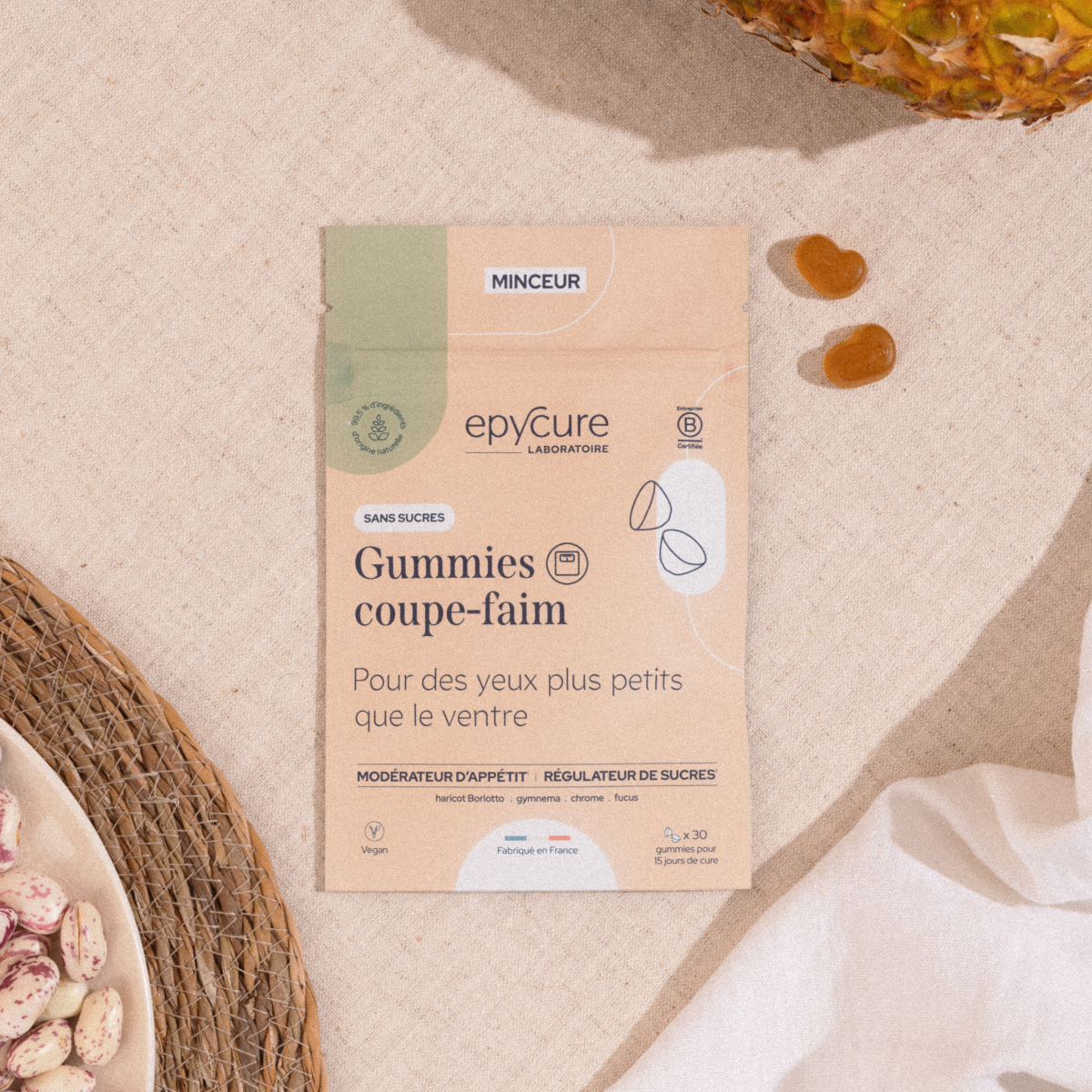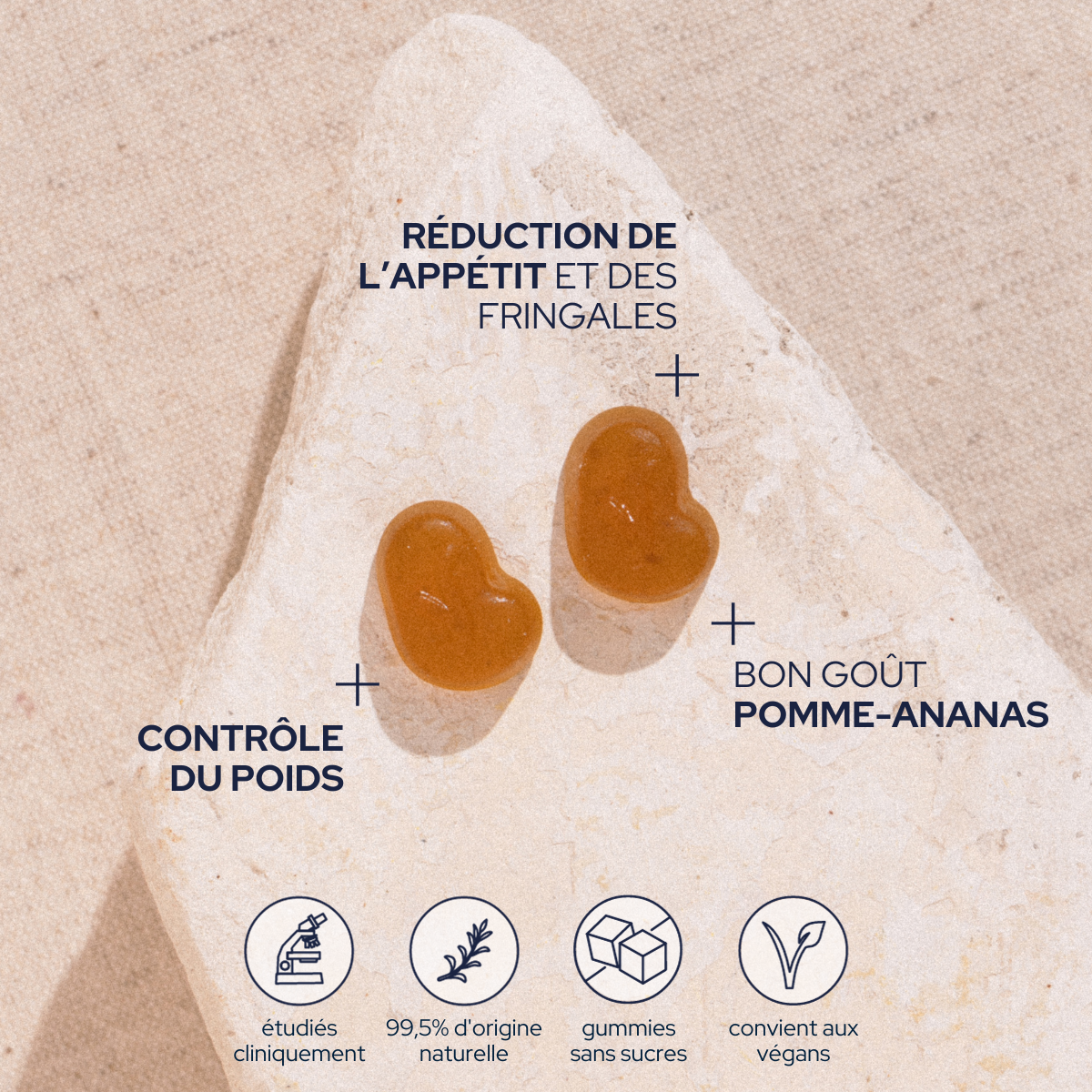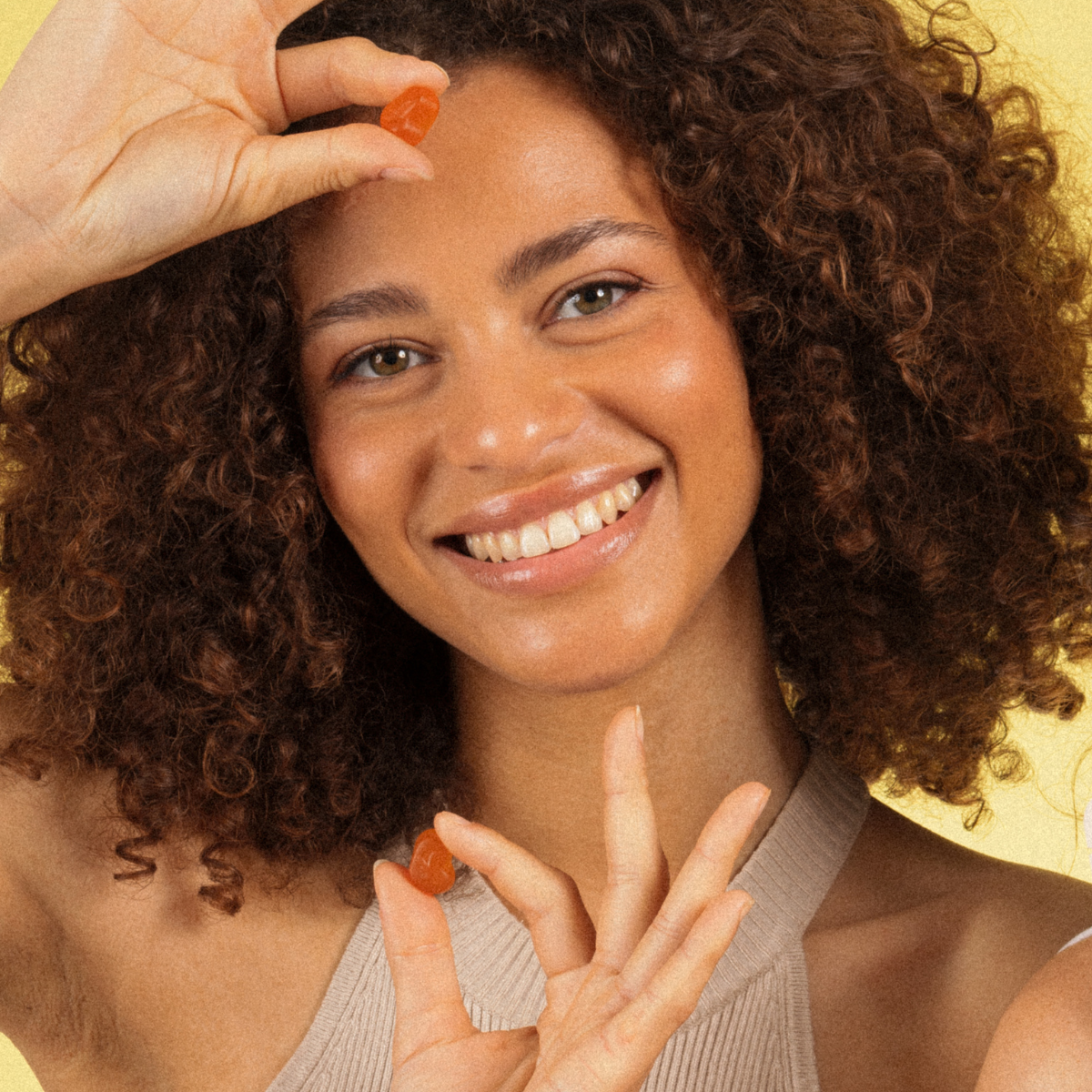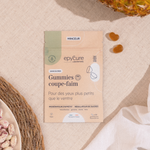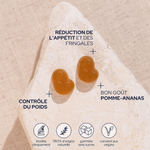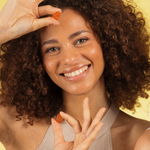 Appetite suppressant gummies
54,00€ 60,00€
DELIVERED EVERY MONTH
-20%
Without engagement
Cancel in one click
Delivered to your home automatically
99,5% d'origine naturelle
30 gummies végans
Goût pomme - ananas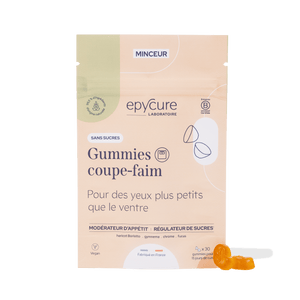 Appetite suppressant gummies
Expertise
Nos références scientifiques
• Luzzi R. et al. Beanblock® (standardized dry extract of Phaseolus vulgaris) in mildly overweight subjects: a pilot study. In : European Review for Medical and pharmacological Sciences. 18. 2014. p.3120-3125.
• Spadafranca A. et al. Phaseolus vulgaris extract affects glycometabolic and appetite control in healthy human subjects. In : British Journal of Nutrition. 109(10). 2012. p.1-7.
• Machut A. Régimes amaigrissants : place de la phytothérapie et du conseil officinal : étude de 3 plantes en particulier. Sciences pharmaceutiques. 2013. 124 p.
• Tiwari P. Phytochemical and Pharmacological Properties of Gymnema sylvestre: An Important Medicinal Plant. In : Hindawi Publishing Corporation BioMed Research International. 2014. 18 p.
• Roussel A. M. Chrome et syndrome métabolique : Chromium and the metabolic syndrome. In : Médecine des Maladies Métaboliques, 3(5):2009. p. 483.
TESTED AND APPROVED
27 personnes ont testé la cure pendant 15 jours 
72%
trouvent que leur appétit a diminué pendant les repas
80%
ressentent davantage la sensation de satiété
84%
grignotent moins entre les repas
72%
ont moins de fringales de sucres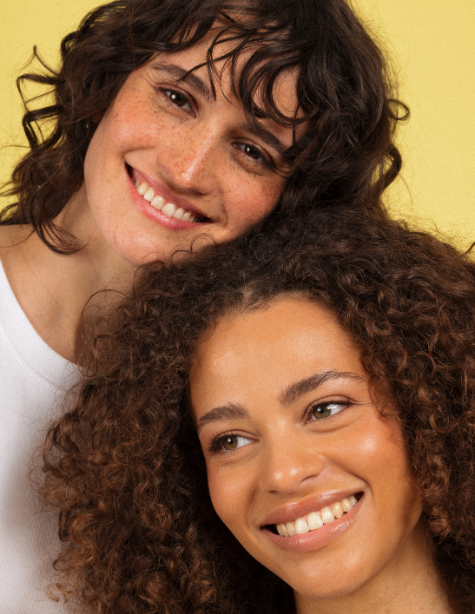 /5
There are no reviews for this item. If you have already purchased it, do not hesitate to leave us a review.
The reviews above are mainly about the product. For more feedback on the Epycure customer experience, go here .
Your frequently asked questions
Est-ce que le produit présente des contre-indications ou une précaution d'emploi particulière ?
L'extrait de gymnema sylvestre est déconseillé chez les personnes sous traitement antidiabétique. L'extrait de fucus est déconseillé chez les personnes sous traitement anticoagulant ou souffrant de troubles de la thyroïde.
À quel moment de la journée dois-je prendre ma cure ?
Est-ce que je peux prendre plus de 2 gummies par jour ?
Quelle est l'origine des ingrédients ?